Websites
Project Spurs - A San Antonio Spurs Blog and Podcast
San Antonio Spurs' Tony Parker has averaged 23.3 points, 5.7 assists and 2.3 rebounds in three games versus the Dallas Mavericks this past regular season. Needless to say, the Mavs will have their hands full against Parker tomorrow afternoon and Dallas head coach Rick Carlisle is hoping to contain No. 9. The West's number one seeded San Antonio Spurs will open their postseason tomorrow against the eighth seeded Dallas Mavericks and while many are seeing this series end quickly with a sweep from the Spurs, guard Manu Ginobili isn't taking Dallas lightly.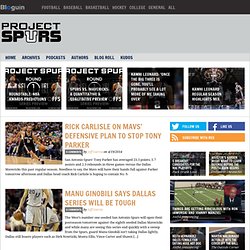 Basket & Hand & Volley - Actualité du Basket, NBA, équipe de Fra
Basketsession
Basket NBA : saison NBA 2008-2009 - Basket americain - Mozilla F
San Antonio Spurs News and Analysis | Spurs Basketball
BasketUSA - Toute l'actualité de la NBA au quotidien - Mozilla F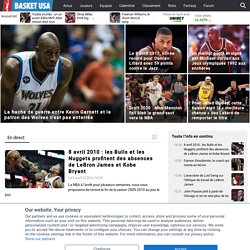 Cela fait maintenant plus de quatre-vingt ans que « Sweet Georgia Brown », l'hymne des Harlem Globetrotters, résonne chaque jour quelque part dans le monde. Sans doute l'équipe la plus connue du monde, hors NBA évidemment, les Globetrotters sont un monument du basket. Fondée dans les années 1920, l'histoire de l'équipe est le reflet de l'histoire de l'Amérique du XXe siècle.
Par Alan-LB Le 2.11.2011 Rangé dans: Vidéo de basket | France Pro A Voici un remix, réalisé par mes soins, des plus belles actions qui ont eu lieu lors de la quatrième journée du championnat de France Pro A. Enjoy (...)
Basket-Ball.com: NBA, Basket-ball, Pro A, basket francais, FIBA,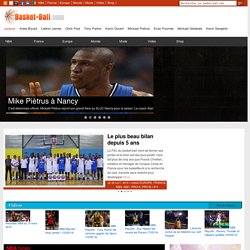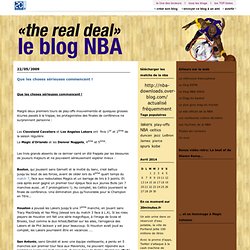 Charlotte Bobcats 93 : 95 Washington Wizards La soirée d'hier est à oublier pour les Bobcats de Boris Diaw. Raymond Felton, arrière de Charlotte, résuma ainsi cette défaite :
NBA Blog - Mozilla Firefox
Un peu plus de quatre ans après le lancement de ce blog, l'heure est venue pour moi de mettre un terme à cette magnifique aventure. "Au rebond" s'arrête et voici donc mon dernier post. Quelques mots pour vous dire au revoir, vous dire merci et pour refermer ce beau chapitre de ma jeune carrière de journaliste. "Au rebond" est né en juillet 2009. Alors que je sortais tout juste de mon école de journalisme, ce blog a vu le jour grâce à deux hommes, Alexis Delcambre et Vincent Fagot, alors respectivement rédacteur en chef et responsable de la rubrique sport du Monde.fr.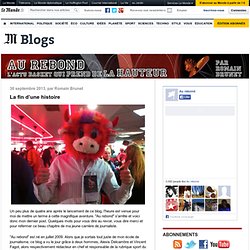 Au rebond - Blog LeMonde.fr
ESPN - NBA Basketball Teams, Scores, Stats, News, Standings, Rum
SLAM Online - Mozilla Firefox
Because of the shortage of time between now and opening day, we at NQTC decided to roll with a position by position preview as opposed to going team by team. 2B preview is up today - look for the 3B preview on Tuesday. And just so we're clear - this is not a list of the top seven guys at the position but rather seven guys I felt like writing about - that's just how I roll. 1.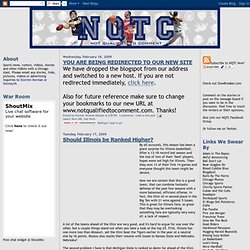 NQTC - Mozilla Firefox
48 Minutes of Hell
n Forbes Magazine's "What Are They Worth" issue that recently hit newsstands, the San Antonio Spurs was selected as the Team of the Decade among the four major sports leagues (NBA, NFL, MLB, NHL). Teams were measured by equal parts on-field performance and financial valuation growth since 2000. Performance factors were overall winning percentage, playoff appearances and championships.
SPURS: Forbes Magazine Selects San Antonio Spurs Top Team of the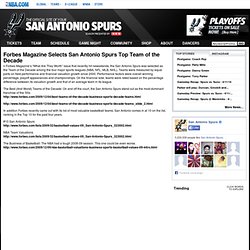 NBA.COM - The Game Happens Here - Mozilla Firefox
Yahoo! Sports Fantasy Basketball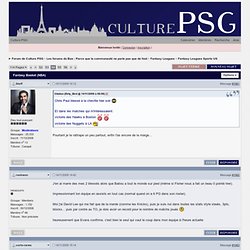 Citation (Babou1 @ 14/11/2009 à 19:36) +1 je le deteste, et dire qu'ils le gonflaient tous l'an passé, Pietrus est laaaargement devant pour moi. Moi c'est David Lee que j'ai, pas Courtney (qui en effet est nul amha) J'ai pas vu un seul match de NY cette année, mais apparemment oui il fait de la merde...Randolph aussi en ce moment est moins bien, Ilgauskas ridicule même quand le Shaq ne joue pas...
Fantasy Basket (NBA) - Forum de Culture PSG
Home Live TV Live Sports Software Search Forum
Myp2p.eu :: Basketball Schedules , watch live Basketball and NBA
ATDHE.Net - Watch Free Live Sports TV
DavkaBT - basketball torrents
Les états d'âme d'un basketteur raté
Flashzone
Peachtree Hoops - For Atlanta Hawks Fans