Others Galleries
The Best in Stock Photography, Vintage Photos and Fine Art Images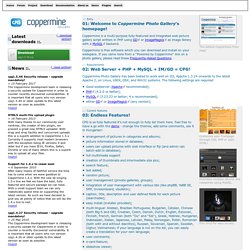 cpg1.5.28 Security release - upgrade mandatory! + 02 April 2014 The Coppermine development team is releasing a security update for Coppermine in order to counter a recently discovered vulnerability.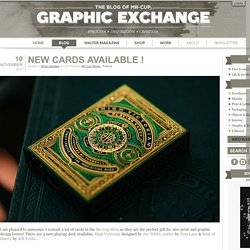 Why do I ask for support ? When I started graphic-exchange in 2006, my goal was to "classify" my inspiration and share it with others. With 2 millions visists in 2013 (THANKS !)
NRCS
The NRCS Photo Gallery contains natural resource and conservation related photos from across the USA. The Gallery is a joint project between NRCS Conservation Communications and the NRCS Information Technology Center in Ft. Collins, Colorado. Photos in the Gallery are available free of charge in two common image formats: TIFF or JPEG. Image resolution is generally 1500 x 2100 pixels (5" x 7" at 300 dpi).
DIGITAL PHOTO GALLERY
Major Performance Upgrade 10.19.11 One of the ongoing challenges we have been facing is slow response time for uncached queries. This has been due mainly to trying to sort the results we send back, which often number in the many tens of thousands or more. As of today we have a... Celebrity Images from Image Collect 08.23.11 Everystockphoto's growing collection of freely licensed photos does not do very well in the celebrity images category.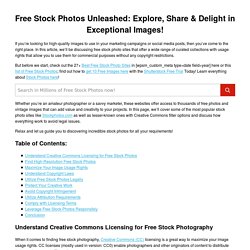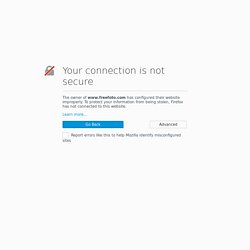 FreeFoto.com is made up of 132549 images with 183 sections organized into 3640 categories. FreeFoto.com is the largest collection of free photographs on the Internet (link back and attribution required). See FREE USE RULES.