Chocolate
White Chocolate Filling Recipe
Sift the flour, baking soda, and salt together and set aside. Add the boiling water to the cocoa and mix, set aside to cool. In the bowl of a stand mixer fitted with a paddle attachment, cream butter and sugar together on high speed for 6-8 minutes, until very light and fluffy.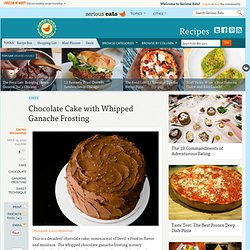 Chocolate Cake with Whipped Ganache Frosting
I like Nutella a lot.
Nutella Cupcakes | Baked In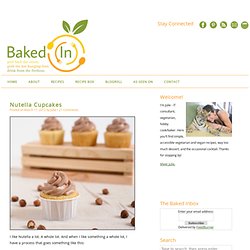 Gluten Free Pumpkin Roll with Mascarpone and Nutella Filling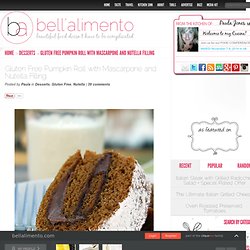 The holidays are HERE! *squeeeeee* Yes, it's that time again! Thanksgiving will be here in less than TWO weeks!
Chocolate Ganache Filling
home >> great cake recipes >>yellow cake recipe Chocolate Ganache - sounds fancy but it's basically chocolate and cream.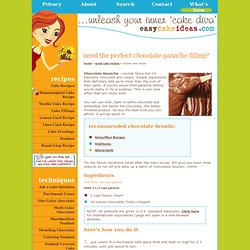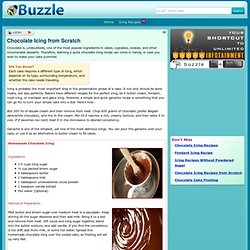 Chocolate Icing from Scratch
Chocolate icing is one of the most popular frosting for cakes, cupcakes, and even cookies. If you too want to indulge yourself with some delicious chocolate icing flavored confectioneries, then read the following article on chocolate icing from scratch.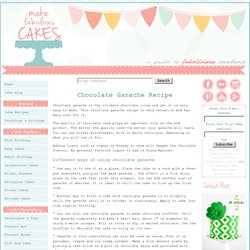 Chocolate Ganache Recipe
Chocolate ganache is the ultimate chocolate icing and yet it is very easy to make.