November
Civitas Therapeutics Announces MJFF Grant to Study Lead Drug Candidate for Parkinson's Disease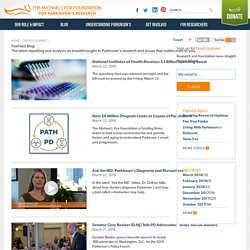 HOME › Our Role & Impact › The latest reporting and analysis on breakthroughs in Parkinson's research and issues that matter most to you.
Michael J. Fox Plays Guitar In 'Back To The Future' 'Johnny B. Goode' Reenactment (PHOTOS, VIDEO)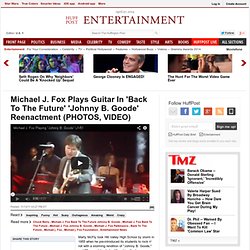 Marty McFly took Hill Valley High School by storm in 1955 when he pre-introduced its students to rock n' roll with a storming rendition of "Johnny B.
By Amelia Proud UPDATED: 07:54 GMT, 14 November 2011 Michael J.
Michael J. Fox whips out his guitar at Parkinson's Disease fundraiser in New York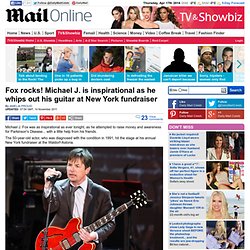 Michael J. Fox Plays Johnny B. Goode at his New York fundraiser - 2011 Nov 12
The 2011 NIKE MAG Auction Raises $4.7 Million for The Michael J. Fox Foundation for Parkinson's Research
(PDF) Midyear report 2011 | Annual report 2010