Awesome pictures
AC75-1086-1f.jpeg from nasa.gov. Disney Princesses Like You've Never Seen Them Before | This is going to sound really weird, but I've been trying to write a hot Disney princess post for a while now.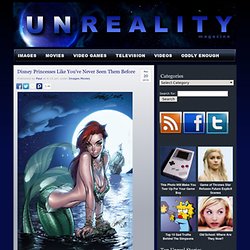 Like, I figured with all the cosplay posts we write and art we feature, this one wouldn't be that difficult, but after one or two, my Google image searching skills failed me, and all I could find were stupid adult Halloween costumes. But alas, my savior has arrived in the form of artist J. Scott Campbell who wanted childhood memories ruined as much as me. That's why he drew this gallery of sexy Disney princesses which you can find below.
The Daily Weird - A new weird picture every day. I write for myself and Ill say anything I damn well please. Transcripts follow.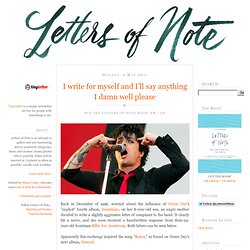 (Source: Dexter; Image above, via NME.) Transcript December 2, 1996 Green Day P.O. Box 710 Berkeley, Ca 94701-0710Re: InsomniacTo whom it may concern:I am a parent, and I am very disturbed by the cassette tape my 8 year old son was listening to. His 60 year old grandmother bought it for him as a birthday present and was totally unaware of its explicit content. The man without a heartbeat. Gaming stock photos images. 159640-fallout3vatsdog_super.jpg from animevice.com. 32eb4206439e912341f3f332affb54a1.jpg from cvcdn.com. Weird Awesome Stuffs. Cookie-Monster-Cupcakes.jpg from withourbest.com. Prehistoric_freak.jpg from glennz.com. 302986_1228356417_large.jpg from cgsociety.org.
Zombie Cake - Lost Zombies. Who would have thought that dumpsters could be so much fun & This Blog... British design graduate Oliver Bishop-Young has come up with an urban art project, called the SkipWaste project, where dumpsters are used in a fun and different way.
They are no longer used for trash, but for activities and other amazing art installations. You have dumpsters that work as either a skate ramp, a lawn, a flower bed, a pool, or even a cozy living room. Bigfat.jpg from icanhasinternets.com. Images. Dot-com-zeldawindwaker-thekingofhyruleisajerk3.gif from halolz.com. Aquarium in Japan with frozen fishes. This illusion is just a matter of perspective - Video Games Blog Plugged In... Zoom.gif from threadless.com. Very-weird-but-creative-too.jpg from humourtouch.com. LYRICS TO LIVE BY. Kait. Top Ten Posters Of The Week. ← Previous Post Next Post → Top Ten Posters Of The Week.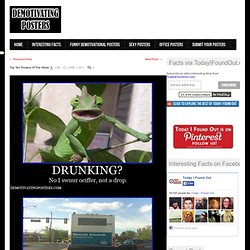 20 Harry Potter Movie Sequels | Smosh. JPG Dump. Omegle Chat Win - pete.com. Kaleidoskop.swf from narod.ru. TheESRB-FINAL_1272413516.jpg from ign.com. Luke Skywalker Haircut. Crazy-computer-den-guns-huge-computer.png from businessinsider.com. 15 Movies that Can Also Be Watched Backwards | I'm a frequent purveyor of the social media site Reddit and one day, while browsing, I stumbled upon a spectacular thread that was all started by the sentence above.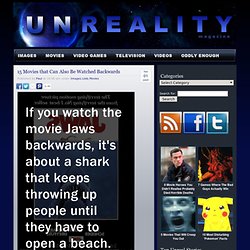 Hundreds of users began spouting off movies that could also be watched backwards, and they came up with some pretty excellent results. I decided to make a little art project out of it to share with you all; it's nothing much, but it's better than posting 15 lines of flat text. I even threw one of my own in there. Hit the jump and check out the rest, and feel free to shout out your own. And my own entry:
---