Info
TTU - Lettre d'informations stratégiques et de défense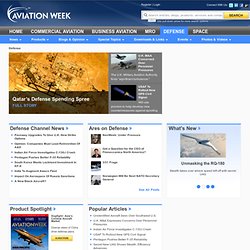 Defense, Technology, Aircraft & UAV, Military News by AVIATION WEEK
April 9, 2014 | Phoenix, AZ One compact day of strategy and best practices for driving out cost and achieving higher efficiency and affordability in providing sustainment to the military community! The MRO Military track at MRO Americas brings together the sustainment leadership of the Department of Defense, military services, and depots along with industry participants to find ways to improve MRO, reduce costs, share risks, and provide the Warfighter with the highest state of readiness possible.
Jean-Yves le Drian s'est vu remettre, mardi 15 avril 2014 à l'École militaire (Paris), un rapport d'enquête sur les situations particulières de discrimination et de harcèlement sexuel et moral dans les armées. Il a annoncé à cette occasion son plan d'action « harcèlements, violences et discriminations » pour prévenir ce type de risques dans l'armée la plus féminisée d'Europe. En mars dernier, le ministre de la Défense ordonnait une enquête interne sur les situations particulières de ...
Actualités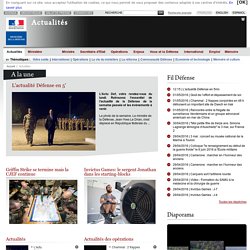 Industrie - Focus sur l'industrie aéronautique militaire et civile.