Shop
1:10. I pneumatici 1:10 foam sono realizzati in materiale di prima qualità che permette notevole trazione e tenuta in curva, nonchè notevole durata.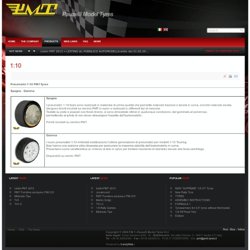 Vengono forniti incollati su cerchio PMT in nylon e realizzati in differenti tipi di mescola. Testate su piste e piazzali con fondi diversi, si sono dimostrate ottime in qualunque condizione, dal gommato al polveroso, permettendo al pilota di non dover stravolgere l'assetto dell'automodello. XRAY T1-T2-T3 :: Xray :: The Border Online RC Shop. 3Racing Aluminum 4.8MM Ball Stud L=10 (10 pcs) - Blue 3RAC-BS4810/BU Added: 11-04-2014 Including VAT of order total: €1,26 Notify me when this item is back in stock YEAH RACING Aluminum Solid Axle (Bu) For Tamiya M03, M04, M05 M05-069BU.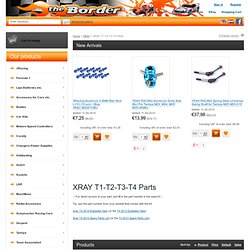 Inc. Home Page. RCECHO. RC-Mushroom.
---