Iphone
As mobile phones continue to develop, the improvements to geolocation features, video capabilities, and processor speed combined with APIs from various web services are helping to make augmented reality the next big thing in mobile applications. On open platforms like Android, we've already seen amazing developments, including things like Layar , an augmented reality app that describes the world around you, and TwittARound , an app which shows you nearby tweets. But one of the items on our Augmented Reality wishlist - AU facial recognition - isn't something we've seen come about just yet.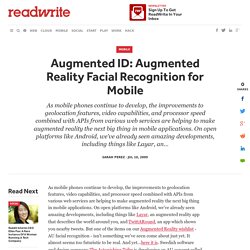 Augmented ID: Augmented Reality Facial Recognition for Mobile
WORK « ogmento
Devs Hack iPhone API for True Augmented Reality
First Paris Metro, then Yelp, now London Buses. The newest is even selling database layers through in-app purchases. It has been widely reported that the API required to display Augmented Reality (AR) layers of data on top of the camera view of a non-jailbroken iPhone 3Gs would not be publicly exposed until the launch of the next version of the iPhone Operating System, expected this Fall. Many developers are patiently waiting, but some have now found a way around the restriction. We just received word of the 3rd AR-enabled app hitting the iTunes store. Earlier this week we reported on Paris Metro Subway as being apparently the first AR-enabled app to be accepted into iTunes.
The Wall Has Fallen: 3 Augmented Reality Apps Now Live in iPhone
RobotVision: A Bing-powered iPhone Augmented Reality Browser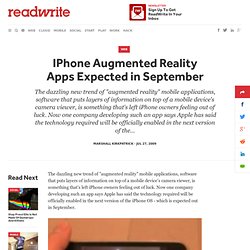 IPhone Augmented Reality Apps Expected in September
The dazzling new trend of "augmented reality" mobile applications, software that puts layers of information on top of a mobile device's camera viewer, is something that's left iPhone owners feeling out of luck. Now one company developing such an app says Apple has said the technology required will be officially enabled in the next version of the iPhone OS - which is expected out in September. Developers are able to access the necessary controls in the phone illicitly, but when Apple offers a stable and official Application Programming Interface (API) for layering data over the camera viewer - that's going to be game changing. The particular app in question is a subway route finder that shows route signs when you point your phone one direction or another. The list of possibilities is long, though, so we hope this September date is for real. The rumor was first unearthed on Friday by Mark Milian of the LA Times :
Open Letter to Apple: Let us Augment Reality with the iPhone! «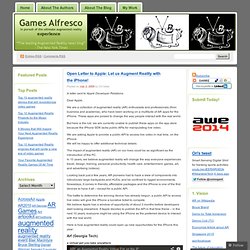 A letter sent to Apple Developer Relations. Dear Apple,
07.07.2009 by Michael Update: TwittARound is available in Apple's App Store! This is a video of the first beta version of TwittARound – an augmented reality Twitter viewer on the iPhone 3GS.
i.document » Blog Archive » TwittARound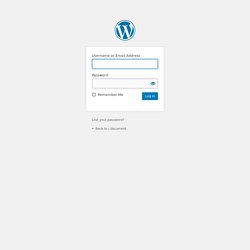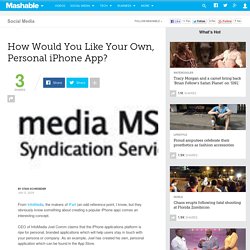 From InfoMedia , the makers of iFart (an odd reference point, I know, but they obviously know something about creating a popular iPhone app) comes an interesting concept.
How Would You Like Your Own, Personal iPhone App?
iPhone Forum - alles over de Apple iPhone en iPhone 3G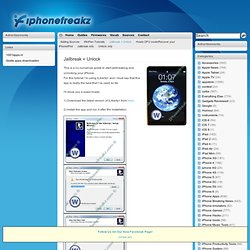 Jailbreak + Unlock - Page - iPhoneFreakz
This is a no nonsense guide to start jailbreaking and unlocking your iPhone. For this tutorial i'm using iLiberty+ and i must say that this app is really the best that i've used so far.