Musik suchen / Audio Portale
The Rock Hard Times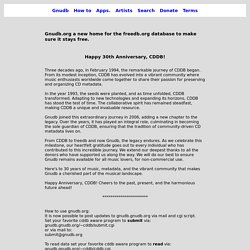 Text-based search online again The functionality of the old, well-known text-based search engine is available again with some optimizations at www.freedb.org. We are planning further improvements with regard to usability and expert search, speed and shortcuts, which explains the beta version status.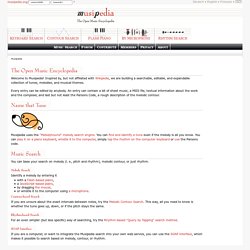 Welcome to Musipedia! Inspired by, but not affiliated with Wikipedia, we are building a searchable, editable, and expandable collection of tunes, melodies, and musical themes. Every entry can be edited by anybody. An entry can contain a bit of sheet music, a MIDI file, textual information about the work and the composer, and last but not least the Parsons Code, a rough description of the melodic contour.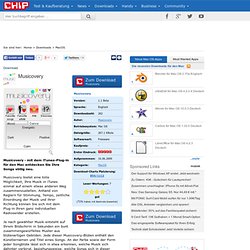 Musicovery
Musicovery bietet eine tolle Möglichkeit, Ihre Musik in iTunes einmal auf einem etwas anderen Weg zusammenzustellen. Anhand von Reglern für Stimmung, Tempo, zeitliche Einordnung der Musik und ihrer Richtung können Sie sich mit dem Plug-in Ihren ganz individuellen Radiosender erstellen. Je nach gewählter Musik entsteht auf Ihrem Bildschirm in Sekunden ein bunt zusammengewürfeltes Muster aus blütenartigen Gebilden. Jede dieser Musicovery-Blüten enthält den Künstlernamen und Titel eines Songs.
Musicovery ist auch eine sehr innovative Musik-Suchmaschine. Hier steht die Musik mit ihren Eigenschaften und das Finden ähnlicher oder in eine bestimmte Richtung abweichende Musik im Vordergrund. Nicht zuletzt da Musik auch keine Sprache kennt, darf dieser interessante Ansatz einer Suchmaschine natürlich hier nicht fehlen. Man kann alle Musikrichtungen im Pool der möglichen Alternativen nach Genre filtern. Dazu stehen Jazz, Gospel, Blues, Metal, Rock, Pop, Disco, Funk, R & B, Rap, Electro, Latino, Klassik, Sountrack, World, Reggae udn Soul filtern. Ansonsten lassen sich Tempo und Dance verändern.
Musicovery.com - Musik-Suchmaschine für ähnliche Musik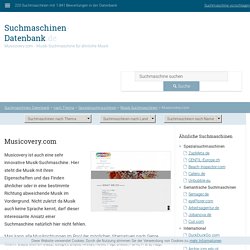 Music-Map - Die Landkarte der Musik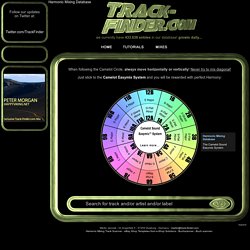 Harmonic Mixing Database we currently have 433.638 entries in our database! growin daily...
Harmonic Mixing Database