The Deluge
The Great Flood: mythological story about a great destruction that once befell the earth. There are several variants; the Biblical version is the most famous.
The great Flood: the story from the Bible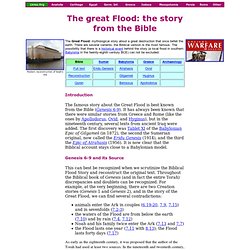 List of flood myths
A Flood myth or deluge myth is a mythical story of a great flood usually sent by a deity or deities to destroy civilization as an act of divine retribution . Flood myths are common across a wide range of cultures.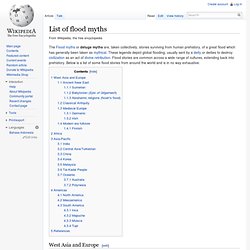 "The Deluge", frontispiece to Gustave Doré 's illustrated edition of the Bible.