Neptune
The Cults of the Greek States - Lewis Richard Farnell, Farnell Lewis Richard
A muddy dig in the Corinthian coastal plain yields the remains of an ancient Greek city swallowed by the sea. It's 8:30 in the morning at Dora Katsonopoulou's house in Nikolaiika, Greece. On a normal day, she would already be at the excavation site where the crew of her Helike Project is hard at work.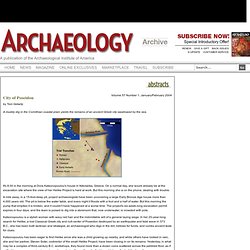 City of Poseidon
POSEIDON was the god of the sea, the sources of fresh water, horses and earthquakes. He was widely worshipped in ancient Greece, with numerous temples and shrines. The foremost of these were his sanctuary near Korinthos, where the famed Isthmian Games were celebrated in his honour every four years, and the shrines at Helike in Akhaia, and Onkhestos in Boiotia.
CULT OF POSEIDON 1 : Ancient Greek religion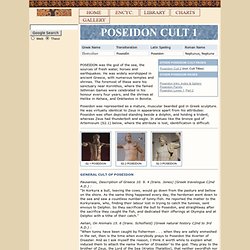 Poseidon (/pəˈseɪdən/; Greek: Ποσειδῶν, pronounced [pose͜edɔ́͜ɔn]) is one of the twelve Olympian deities of the pantheon in Greek mythology.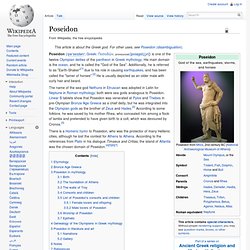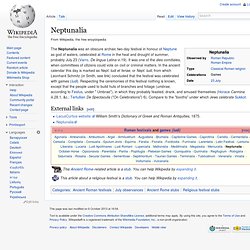 The Neptunalia was an obscure archaic two-day festival in honour of Neptune as god of waters, celebrated at Rome in the heat and drought of summer, probably July 23 (Varro, De lingua Latina vi.19). It was one of the dies comitiales, when committees of citizens could vote on civil or criminal matters.
Neptunalia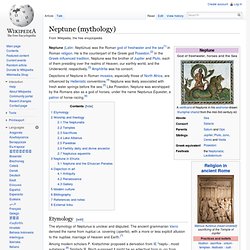 Neptune (mythology)
The etymology of Neptunus is unclear and disputed. The ancient grammarian Varro derived the name from nuptus i.e. covering (opertio), with a more or less explicit allusion to the nuptiae, marriage of Heaven and Earth.[7]