From io9
SExpand Centuries before black holes became accepted science, a fat little man in 1780s Yorkshire imagined stars so massive that even light could not escape.
The forgotten genius who discovered black holes over 200 years ago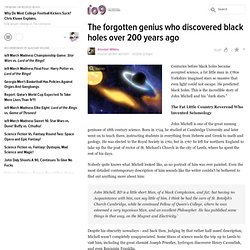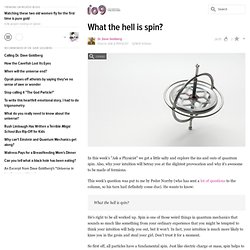 Alright, stupid question time.
What the hell is spin?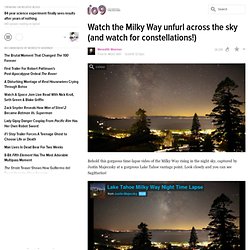 SExpand Behold this gorgeous time-lapse video of the Milky Way rising in the night sky, captured by Justin Majeczsky at a gorgeous Lake Tahoe vantage point. Look closely and you can see Sagittarius!
Watch the Milky Way unfurl across the sky (and watch for constellations!)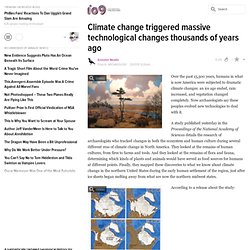 SExpand Over the past 13,500 years, humans in what is now America were subjected to dramatic climate changes: an ice age ended, rain increased, and vegetation changed completely.
Climate change triggered massive technological changes thousands of years ago
Colliding galaxies cause incredibly bright starbust inside cloak of dust
When will they start recording these events with images that could be compiled in animations that last decades?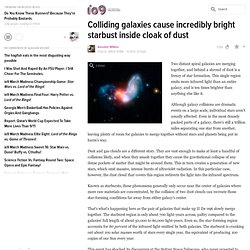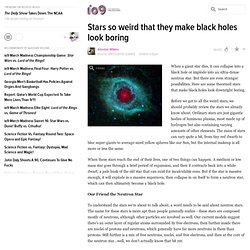 Stars so weird that they make black holes look boring
Very interesting article!