From io9
The basics of the theory are enlightening. Take my simple idea into consideration.
The forgotten genius who discovered black holes over 200 years ago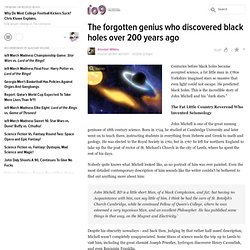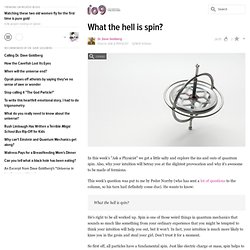 Alright, stupid question time.
What the hell is spin?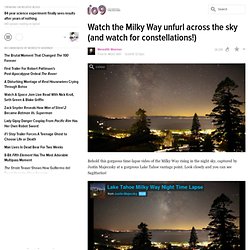 @ SG-17 : I spend many of my summers as a youth (when I wasn't hunting wooly mammoths or hiking across glaciers) in rural Kentucky living in a farm house with no running water and barely electricity. We'd turn all the lights in the house off and go out and lay in the front yard. As your eyes dark adjusted, more and more would become visible, until it seemed as if there was no part of the sky that wasn't lit up with star stuff.
Watch the Milky Way unfurl across the sky (and watch for constellations!)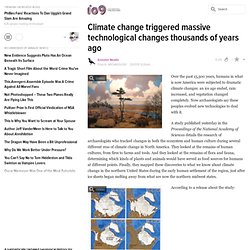 I'm skeptical of this. The entire body of theorization that human cultures--particularly "indigenous", less-technologically-sophisticated peoples--developed their culture and technology "in harmony" with nature has come under sustained criticism recently.
Climate change triggered massive technological changes thousands of years ago
Colliding galaxies cause incredibly bright starbust inside cloak of dust
When will they start recording these events with images that could be compiled in animations that last decades?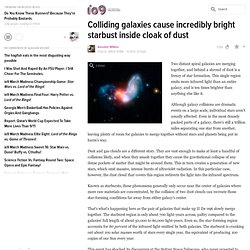 Nice to see the Oscillating Universe Theory finally gaining some ground.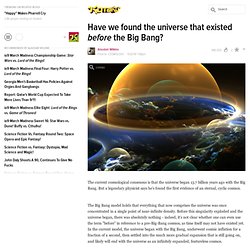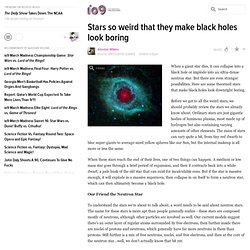 Stars so weird that they make black holes look boring
Alright, someone please explain this to me.