From io9
The forgotten genius who discovered black holes over 200 years ago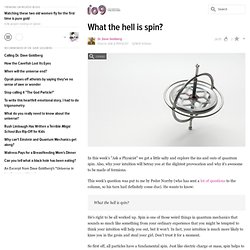 Alright, stupid question time. If the electron were spinning both up and either left or right (I know, that would be diagonal spin, but nevermind that now) at the exact same speed, then it would take two full turns to return to original position... Nevermind, I just tried it with my cell phone and it was one complete revolution to return to normal state. Instead of trying to figure things out, I will now regale you with the following internet meme:
What the hell is spin?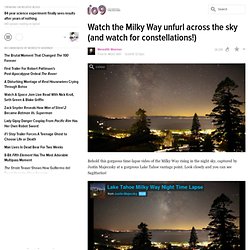 @SG-17: You can't see it in well-lighted, highly populated areas. I've only seen the Milky Way when I've been out in the country, far from any big towns. I grew up in a suburb, so I was past twenty when I first saw it — was blown away, I hadn't realised you can actually see it with your naked eye.
Watch the Milky Way unfurl across the sky (and watch for constellations!)
Climate change triggered massive technological changes thousands of years ago
Colliding galaxies cause incredibly bright starbust inside cloak of dust
When will they start recording these events with images that could be compiled in animations that last decades? A tremendous amount of recording and resources would need to be available and the scientific benefit would be minor. But it would look damn cool. How much change would we notice in a paltry 100 years in a catastrophic galactic event such as this?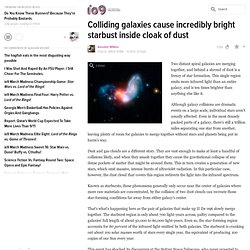 First of all, let me say that this is not a comment on the overall article, but a small portion of it included below. I stopped reading at the line "it's not clear whether one can even use the term "before" in reference to a pre-Big-Bang cosmos, as time itself may not have existed yet" There is no such thing as "time" as we see it. Time is not something that exists because time is an entirely human created notion.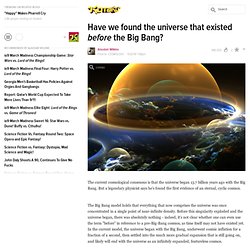 Stars so weird that they make black holes look boring