From io9
SExpand Centuries before black holes became accepted science, a fat little man in 1780s Yorkshire imagined stars so massive that even light could not escape. He predicted black holes. This is the incredible story of John Michell and his "dark stars." The Fat Little Country Reverend Who Invented Seismology John Michell is one of the great unsung geniuses of 18th century science.
The forgotten genius who discovered black holes over 200 years ago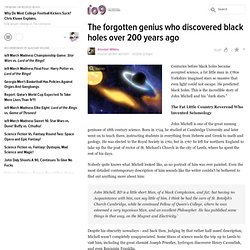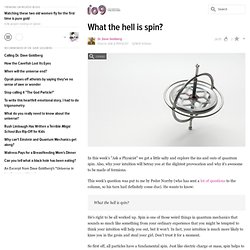 Alright, stupid question time. If the electron were spinning both up and either left or right (I know, that would be diagonal spin, but nevermind that now) at the exact same speed, then it would take two full turns to return to original position... Nevermind, I just tried it with my cell phone and it was one complete revolution to return to normal state. Instead of trying to figure things out, I will now regale you with the following internet meme:
What the hell is spin?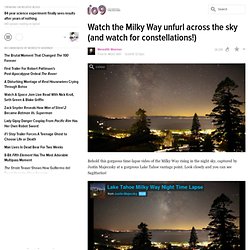 SExpand Behold this gorgeous time-lapse video of the Milky Way rising in the night sky, captured by Justin Majeczsky at a gorgeous Lake Tahoe vantage point. Look closely and you can see Sagittarius!
Watch the Milky Way unfurl across the sky (and watch for constellations!)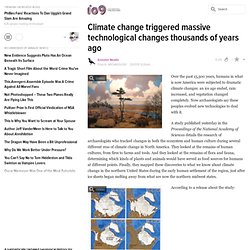 SExpand Over the past 13,500 years, humans in what is now America were subjected to dramatic climate changes: an ice age ended, rain increased, and vegetation changed completely. Now archaeologists say these peoples evolved new technologies to deal with it. A study published yesterday in the Proceedings of the National Academy of Sciences details the research of archaeologists who tracked changes in both the ecosystem and human culture during several different eras of climate change in North America. They looked at the remains of human cultures, from fires to farms and tools. And they looked at the remains of flora and fauna, determining which kinds of plants and animals would have served as food sources for humans at different points.
Climate change triggered massive technological changes thousands of years ago
Colliding galaxies cause incredibly bright starbust inside cloak of dust
When will they start recording these events with images that could be compiled in animations that last decades? A tremendous amount of recording and resources would need to be available and the scientific benefit would be minor. But it would look damn cool. How much change would we notice in a paltry 100 years in a catastrophic galactic event such as this?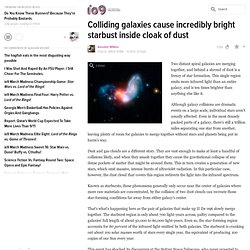 SExpand The current cosmological consensus is that the universe began 13.7 billion years ago with the Big Bang. But a legendary physicist says he's found the first evidence of an eternal, cyclic cosmos. The Big Bang model holds that everything that now comprises the universe was once concentrated in a single point of near-infinite density.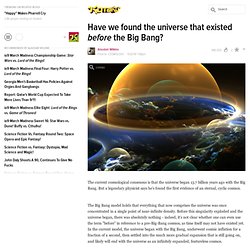 Stars so weird that they make black holes look boring