Articles
Can dark tourism ever be a good thing? -- New Internationalist. Cambodia's Killing Fields Dave(ie) under a CC Licence A man spotted holidaying in the Syrian war zone was recently dubbed the world's most extreme tourist.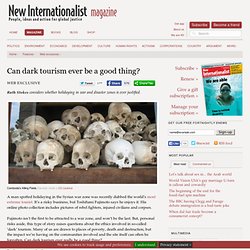 It's a risky business, but Toshifumi Fujimoto says he enjoys it. 7 Reasons America's Mental Health Industry Is a Threat to Our Sanity. January 5, 2012 | Like this article?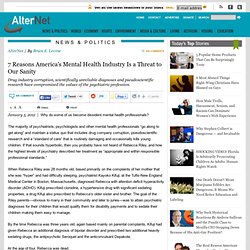 Join our email list: Book Review - 'The Immortal Life of Henrietta Lacks,' by Rebecca Skloot - Review. Horn of Africa Famine: Millions at Risk in "Deadly Cocktail" of War, Climate Change, Neoliberalism. This is a rush transcript.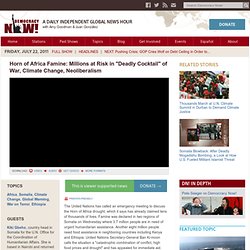 Copy may not be in its final form. JUAN GONZALEZ: The United Nations has called an emergency meeting to discuss the Horn of Africa drought, which it says has already claimed tens of thousands of lives. Famine was declared in two regions of Somalia on Wednesday, where 3.7 million people are in need of urgent humanitarian assistance.
Another eight million people need food assistance in neighboring countries, including Kenya and Ethiopia. Death of a Nation - East Timor - Australia NWO Conspiracy NO theory [Full Length Documentary] The tragedy on Utøya - an attempt to understand. (Fox News) Norway Terrorist Not Right-Wing. All Terrorists are Muslims, Except the 99.6% that Aren't. Europol releases an annual study of terrorism; the results do not support claims that "(nearly) all Muslims are terrorists" Islamophobes have been popularizing the claim that "not all Muslims are terrorists, but (nearly) all terrorists are Muslims."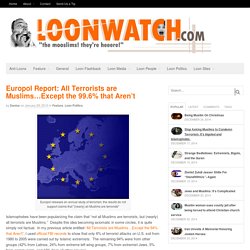 Despite this idea becoming axiomatic in some circles, it is quite simply not factual. In my previous article entitled "All Terrorists are Muslims…Except the 94% that Aren't", I used official FBI records to show that only 6% of terrorist attacks on U.S. soil from 1980 to 2005 were carried out by Islamic extremists. Faced with inhumanity, we must be more human. Oslo, my home, was bombed on Friday.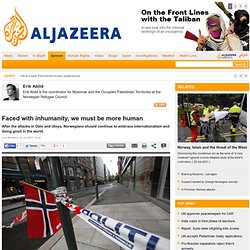 July 22, 2011, at 15:26 in the afternoon. A powerful explosion in the middle of our capital, at the heart of Norway. Historic elections under way in Tunisia - Africa. Nine months after a popular uprising that ended decades of authoritarian rule, Tunisians have begun to vote for new leaders who will write the rules of the country's new political system.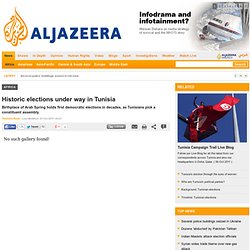 Polls opened at 07:00 local time (06:00 GMT) on Sunday, with about 4.4 million registered voters set to pick a 217-member constituent assembly. That multi-party body will, in addition to drafting a new constitution, also be charged with appointing an interim president and a caretaker government for the duration of the drafting process. More than 11,000 candidates are running in the election, representing 80 political parties. Several thousand candidates are running as independents. Outsourced: Clinical trials overseas - Fault Lines. US pharmaceutical companies have moved their operations overseas over the course of the past decade.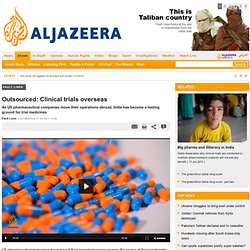 Instead of testing trial medicines on Americans, more and more of these tests are being carried out on poor people in faraway places. Russia, China, Brazil, Poland, Uganda and Romania are all hot spots for what is called clinical research or clinical trials. Now employing CROs - or clinical research organisations - the industry is big business, worth as much as $30bn today. One country has experienced a boom like no other in this industry - India. Dissident Artist in China is Held as Crackdown Spreads.
---