articles
Get flash to fully experience Pearltrees
Cambodia's Killing Fields Dave(ie) under a CC Licence A man spotted holidaying in the Syrian war zone was recently dubbed the world's most extreme tourist . It's a risky business, but Toshifumi Fujimoto says he enjoys it.
January 5, 2012 | Like this article? Join our email list: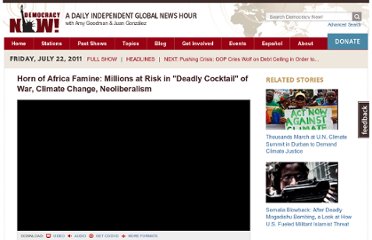 This is a rush transcript.
Europol releases an annual study of terrorism; the results do not support claims that "(nearly) all Muslims are terrorists"
Oslo, my home, was bombed on Friday. July 22, 2011, at 15:26 in the afternoon. A powerful explosion in the middle of our capital, at the heart of Norway.
Nine months after a popular uprising that ended decades of authoritarian rule, Tunisians have begun to vote for new leaders who will write the rules of the country's new political system.
US pharmaceutical companies have moved their operations overseas over the course of the past decade.
Shiho Fukada for The New York Times