ART
BACK TO THE FUTURE : Irina Werning - Photographer. I love old photos.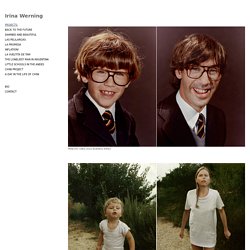 I admit being a nosey photographer. As soon as I step into someone else's house, I start sniffing for them. Most of us are fascinated by their retro look but to me, it's imagining how people would feel and look like if they were to reenact them today… Two years ago, I decided to actually do this. Fine Art Photography & Prints. Strangers. Amazingly Creative Drawing Vs Photography. Super Sprayer. Dice Portrait. Canadian artist and designer Tobias Wong died last year at the young age of 35, or more specifically, 13,138 days.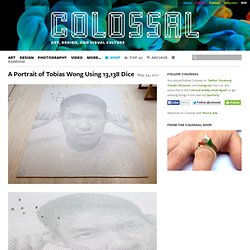 In tribute, his friend Frederick McSwain created this immense portrait of Wong entitled Die using 13,138 dice as part of the BrokenOff BrokenOff exhibition at Gallery R'Pure in NYC in memoriam to the artist during NY Design Week. McSwain via Core77: The idea of a die itself was appropriate—the randomness of life. It felt like [a medium] he would use. Body Painting by Craig Tracy | Pondly.
Article by James Pond I am the owner of Pondly.com / art lover / electrical engineer / software developer / MBA in e-business student.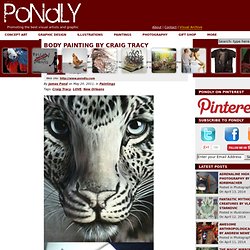 I blog for pleasure and love to share my Internet findings.
---