Usefull
Gabe Says Piracy Isn't About Price - Games News at IGN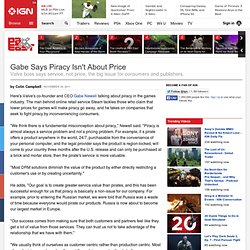 Here's Valve's co-founder and CEO Gabe Newell talking about piracy in the games industry. The man behind online retail service Steam tackles those who claim that lower prices for games will make piracy go away, and he takes on companies that seek to fight piracy by inconveniencing consumers.
Google Search Tricks | Ivan Kristianto Blog
DujD1.jpg (JPEG Image, 388x476 pixels)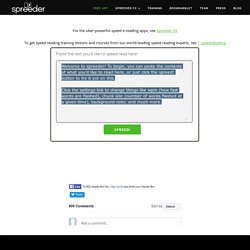 Spreeder is a free service provided by 7-Speed-ReadingTM. If you like this site, please have a look at our powerful 7 Speed Reading Software. Spreeder.com is a free online speed reading software designed to improve your reading speed and comprehension. Spreeding 1 word @ 300 wpm Paste the text you'd like to speed read here:
Free online speed reading software | Spreeder.com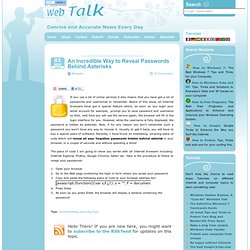 An Incredible Way to Reveal Passwords Behind Asterisks | Web Talk
If you use a lot of online services it also means that you have got a lot of passwords and usernames to remember. Aware of this issue, all Internet browsers have got a special feature which, as soon as you login your email account for example, prompt you to save password and username so that, next time you will use the service again, the browser will fill in the login interface for you. However, while the username is fully displayed, the password is hidden by asterisks.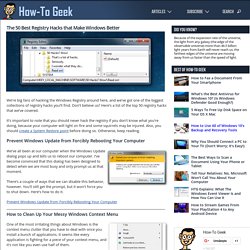 We're big fans of hacking the Windows Registry around here, and we've got one of the biggest collections of registry hacks you'll find. Don't believe us? Here's a list of the top 50 registry hacks that we've covered.
The 50 Best Registry Hacks that Make Windows Better
For site.bmp (BMP Image, 488x385 pixels)
Dot Org • SecureIndex
Ninite - Install or Update Multiple Apps at Once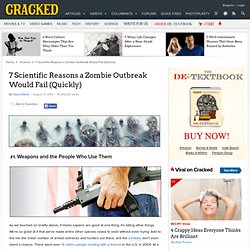 7 Scientific Reasons a Zombie Outbreak Would Fail (Quickly)
Weapons and the People Who Use Them As we touched on briefly above, if Homo sapiens are good at one thing, it's killing other things. We're so good at it that we've made entire other species cease to exist without even trying. Add to the mix the sheer number of armed rednecks and hunters out there, and the zombies don't even stand a chance. There were over 14 million people hunting with a license in the U.S. in 2004.
F.lux: software to make your life better
random funny pictures
Unicode smileys emoticons
From (This article was originally published in Ubuntu Forums but was removed there. Ubuntuguide feels that knowledge about these risks is more important than any misguided attempts to "protect the public" by hiding their potential dangers or protect the (K)Ubuntu/Linux image. The original article has therefore been re-created (and subsequently edited) here.)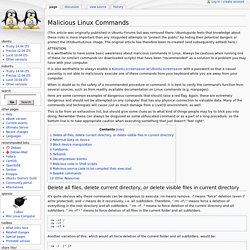 Malicious Linux Commands -
30 Modern Free Futuristic Fonts
Futuristic fonts best for those who have to have something new and ultra-modern. Everybody use serif, sans-serif, grunge and Gothic fonts in projects but futuristic fonts can add innovative sensation to your design. Today we have collected 30 free futuristic fonts for your future projects.
How To Merge Multiple Gmail Addresses In One Account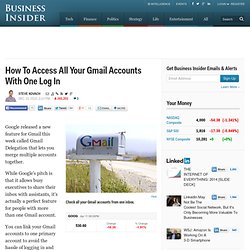 Flickr