Architectural
Perkins+Will Sites Sites GlobalCanada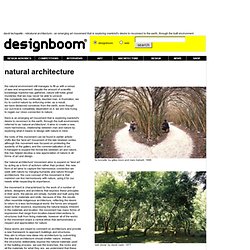 © copyrights designboom, all rights reserved. all material published remains the exclusive copyright of designboom. no contents, including text, photographs, videos, etc. may be reproduced in whole or in part without the written consent of designboom. in addition, no material or contents may be reproduced on the world wide web by techniques of mirroring, framing, posting, etc. without the written consent of designboom.
Video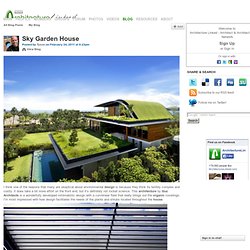 I think one of the reasons that many are skeptical about environmental design is because they think its terribly complex and costly. It does take a bit more effort on the front end, but it's definitely not rocket science. This architecture by Guz Architects is a wonderfully developed minimalistic design with a curvilinear flare that really brings out the organic coverings. I'm most impressed with how design facilitates the needs of the plants and shrubs located throughout the house. See more at Guz Architects
Video
Video
Form is the most basic of architectural features: it is set by structure and defines a building's character. More and more design professionals are discovering and specifying a structural system that provides exciting forms for landmark buildings. This system, Geometrica®, is a true new medium for architectural expression and a platform for technology to meet elegance and modern design. Sports facilities, exhibition centers, passenger terminals, malls, assembly areas, production facilities and many other buildings require distinctive structures to cover great spans with no intermediate supports. These are the types of application where Geometrica provides the most striking and cost effective solutions.
Architectural | Geometrica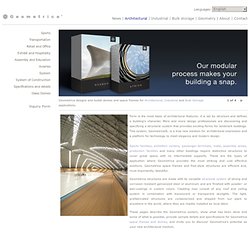 Art video of the month - LIGHT SCULPTURES
Video
Adrian Smith + Gordon Gill Architecture
interior design/archetecture
E T O O O D - معماران معاصر ایران