Aquarium
Here's a list of live soft corals that are some of the easiest to take care in reef aquariums. These top pick easy soft coral species are a good choice for any reef keeper, but are ideal for beginners to start with. They are hardy varieties that typically adapt well to aquarium life, and don't require intense light.
Top Easy Soft Corals for Your Reef Tank - Easy Soft Live Corals for Reef Aquariums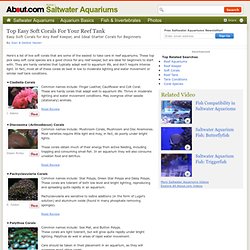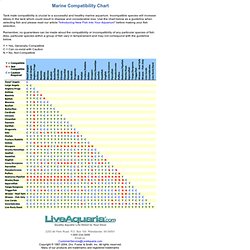 Marine Compatability Chart
Tank mate compatibility is crucial to a successful and healthy marine aquarium.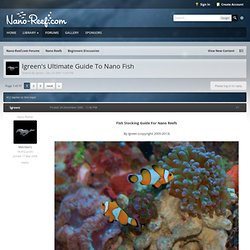 lgreen's Ultimate Guide To Nano Fish - Nano-Reef.com Forums
Fish Stocking Guide For Nano Reefs By lgreen (copyright 2005-2013)
Aqua Botanic