Renaud
Get flash to fully experience Pearltrees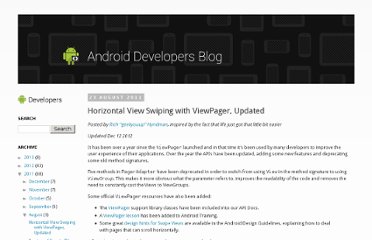 Posted by Rich "geekyouup" Hyndman , inspired by the fact that life just got that little bit easier Updated Dec 12 2012 It has been over a year since the ViewPager launched and in that time it's been used by many developers to improve the user experience of their applications.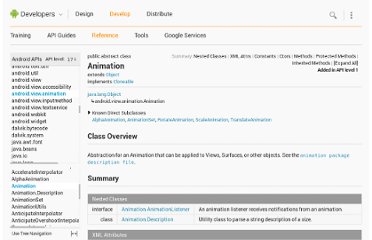 Invoked when the garbage collector has detected that this instance is no longer reachable.
If you're like me, when you first heard about GridLayout , you were excited.
A layout that places its children in a rectangular grid .
To help you understand some fundamental Android APIs and coding practices, a variety of sample code is available from the Android SDK Manager. Each version of the Android platform available from the SDK Manager offers its own set of sample apps.
A Fragment represents a behavior or a portion of user interface in an Activity .