Sur le web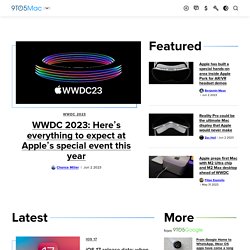 Evidence presented by Samsung Apple SVP of Marketing Phil Schiller took the stand again today in the Samsung Patent Trial v2. Schiller was grilled on a number of emails Samsung came up with in discovery that painted Apple as paranoid about the rise of Android and Samsung's Galaxy line in particular. CNET covered one such email where Schiller seemed concerned with the quality of Samsung's Superbowl ad campaign: After watching one Samsung pre-Super Bowl ad Schiller wrote an email to Vincent, commenting on the ad. "It's pretty good and I cant help but think "these guys are feeling it" (like an athlete who can't miss because they are in the zone) while we struggle to nail a compelling brief on iPhone," Schiller wrote in an email, presented in court on Friday.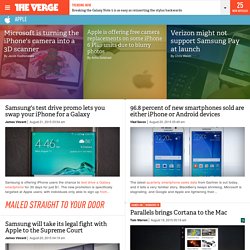 Apple News, Rumors & Product Reviews
Forgot password? We'll email you a reset link. If you signed up using a 3rd party account like Facebook or Twitter, please login with it instead. Great!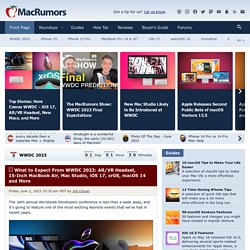 Earlier this week, Amazon launched its Fire TV media streaming box, entering a crowded market with devices from Roku, the Chromecast from Google and the Apple TV. With the Fire TV delivering a number of features rumored for a future Apple TV, reactions to Amazon's new box have certainly been of interest to Apple fans. With an immediate launch for Fire TV, the device has already landed in the hands of reviewers and at popular repair shop iFixit, which promptly tore the device down. Early analysis of the Fire TV suggests the device has market-leading hardware that is hindered by less-than-perfect software.
Apple
Apple : Toute l'actualité sur Le Monde.fr.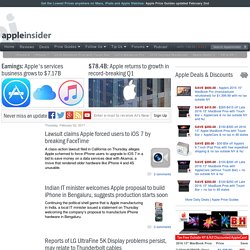 An email Apple cofounder Steve Jobs sent to his top executives outlines the vision he had for the company in 2010, including future iPhone iterations, "Apple TV 2" and changes to MobileMe that hoped would leapfrog Google's cloud services. During the Apple v. Samsung patent trial on Friday, Apple software engineer and head of the company's human interface team Greg Christie took the stand to offer background on the original iPhone, specifically the "slide-to-unlock" feature. High-resolution display processing company Pixelworks on Friday announced the appointment of ex-iPod and iPhone hardware executive David J. Tupman to its board of directors, with the news coming one month after the firm revealed Apple orders accounted for ten percent of its business in 2013.