Mac - Web
Tucan Manager - Homepage
Babylon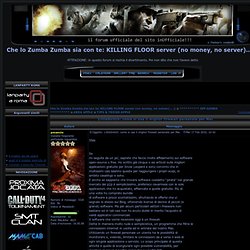 5feb
Firewall personale per Mac
NoobProof firewall configuration tool
• NoobProof is a firewall configuration tool for Mac OS X . NoobProof has a list of services.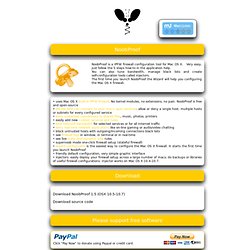 A firewall protects your computer against unwanted guests from the Internet. But who protects your private data from being sent out? Little Snitch does!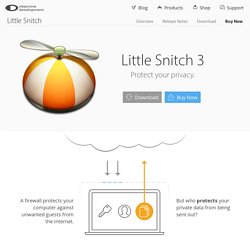 Vienna RSS | The Free and Open Source RSS/Atom Reader for Mac OS
MacTubes
SiteSucker
sparrow - The New Mail for Mac
Twitter Clients for Mac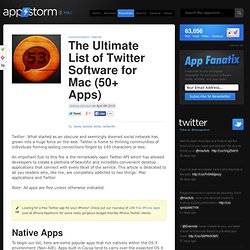 The Ultimate List of Twitter Software for Mac
Twitter: What started as an obscure and seemingly doomed social network has grown into a huge force on the web.
atebits
Buzzbird Twitter Client
Canary. Open, free, and with no ads.
Itsy Twitter app for Mac
The Nambu Network | Twitter and Social Messaging for OS X
Twitter for Mac Bookmarklet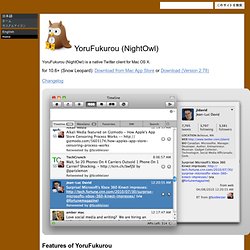 YoruFukurou
YoruFukurou (NightOwl) YoruFukurou (NightOwl) is a native Twitter client for Mac OS X.