Business
Apple's 30% And Google's 10% Fees Are Too High
Apple s'intéresse à son tour au paiement mobile sans contact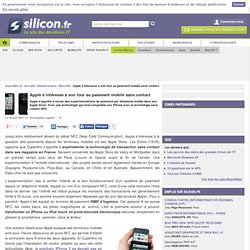 Jusqu'alors relativement absent du débat NFC (Near Field Communication), Apple s'intéresse à la question des paiements depuis les terminaux mobiles via ses Apple Store.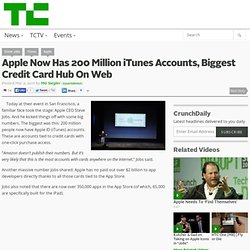 Apple Now Has 200 Million iTunes Accounts, Biggest Credit Card Hub On Web
Today at their event in San Francisco, a familiar face took the stage: Apple CEO Steve Jobs. And he kicked things off with some big numbers.
iAd : combien ça coûte, combien ça rapporte
Apple annonce son réseau social Ping intégré à iTunes !
Le moins que l'on puisse dire, c'est que la Keynote Apple a été une belle surprise, même si les annonces autour des nouveaux iPod étaient prévisibles, Steve surprend toujours autant. Hier, il a réinventé la manière dont nous allons consommer la musique dans les mois à venir. Au-delà du HardWare, que vous pourrez lire à droite et à gauche sur des sites spécialisés, c'est l'annonce de iTunes 10 et du lancement du réseau social Ping qui est, pour moi, le plus intéressant. Même si on sait que la musique n'est plus la première source de profits, elle pourrait rapidement reprendre quelques places devant l'iPhone qui représente à lui seul 40 % du chiffre d'affaires de la firme.