Apple saysbrad.com
All things Apple, Mac, OSX, iOS, iPad, iPod, iPhone, iLife, iWork, iGoingCrazy! Apps, accessories, guides, tips, theory, rumors, you name it. saysbrad.com bradtastic Nov 16
Casio announces iPhone-compatible Bluetooth smart watches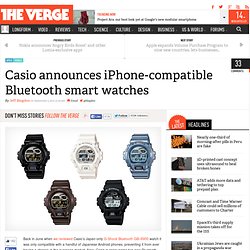 Back in June when we reviewed Casio's Japan-only G-Shock Bluetooth GB–6900 watch it was only compatible with a handful of Japanese Android phones, preventing it from ever having a chance in the overseas market.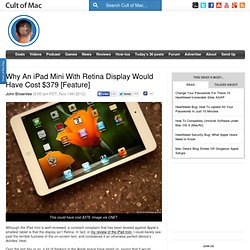 Why An iPad Mini With Retina Display Would Have Cost $379 [Feature
This could have cost $379.
Update (Jul-25-2011): I fixed the "clear launchpad" command to properly remove any empty folders and reset the page count, since some users reported that it was leaving some folders lying around. I just installed Lion today, though I had been using the Developer Previews for a while now. I like Lion, but some things irk me. I've compiled a list of tips that I use to make my experience more sane, most specifically, clearing the list of apps in Launchpad (which I couldn't find discussed anywhere else). 1. Clearing your Launchpad
Clearing Launchpad and other OS X Lion (10.7) Tips (gnuu.org)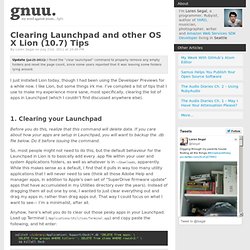 Remove unnecessary language/keyboard files to increase System Memory
Have you ever experienced low memory on your iPhone and want to squeeze everything out of your memory. There is a way to get rid of some unnecessary files like other language files.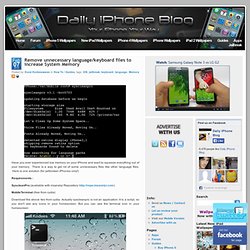 OWC SSD for MacBook Pro with Retina display 2012 - OWC Aura Pro Sandforce Driven
Yes, Apple Can Kill Microsoft Office
NEW YORK (TheStreet) -- Shortly after I published Office Will Determine Whether Microsoft Can Beat Apple Monday on TheStreet, the comments and emails rolled in. People think I'm nuts. That I'm "drinking the Apple (AAPL_) Kool-Aid."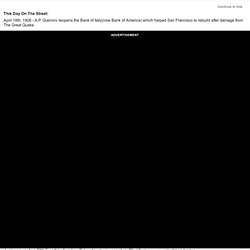 If Steve Jobs Were Alive, He Would Fire Tim Cook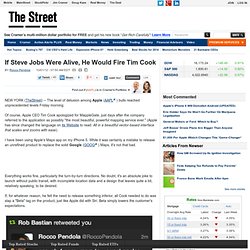 NEW YORK (TheStreet) -- The level of delusion among Apple (AAPL_) bulls reached unprecedented levels Friday morning.