Tweak & Repair
Registry Repair. Comprehensive Analysis It analyzes more than a dozen of different areas in your registry,and can identify up to 18 types of errors.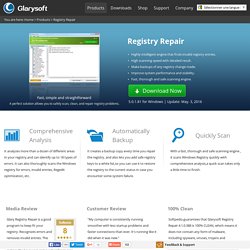 It can also thoroughly scans the Windows registry for errors, invalid entries, Regedit optimization, etc. CCleaner. CCleaner Optimization and Cleaning CCleaner is the number-one tool for cleaning your Windows PC.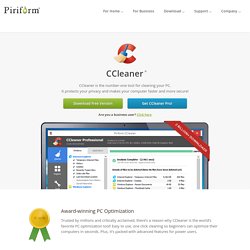 Glary Utilities. Quick Startup. Customer Review "Using the application is so easy that it hardly needs any description, which is good because the accompanying help documentation is poor.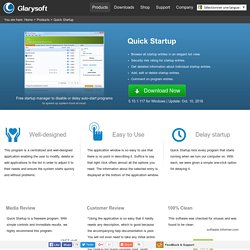 You will not even need to take any initial action as the Quick Startup will automatically refresh the Startup list during program start. Absolute Uninstaller. Fast and User-Friendly Absolute Uninstaller starts up faster than Add/Remove program with all appropriate icons of the application loaded and marks recently installed program. so that you can easily find out the application you want to uninstall.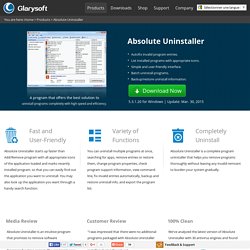 You may also look up the application you want through a handy search function. Variety of Functions.
---