Apartment
10 World Map Decorating Ideas - @JetpacApp. How To Turn A Beer Bottle Into A Glass. By MH Staff - Posted on 25th August 2011 Warning: this stunt involves sharp edges, breaking glass and fire.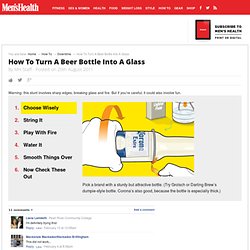 But if you're careful, it could also involve fun. Tree Branch Candle Holders II Rustic Wood by WorleysLighting. Art 1. Optical Design. Bloglovin. 10 things to consider when planning a comfortable, functional interior design. Best Dorm Room Plants - Plants for College Dorm Rooms. Bookshelf Porn. DIY Decorating: Shelving Projects - Martha Stewart. Decorating with wall murals - KenyonArt.com. Dream Kitchen and Bath Gallery tool. Christmas Lights in 8 Bedrooms. Use a mix of materials and textures to give a living room depth. | 40 Decorating Tips for Your Living Room.
Pictures - 47 most fabulous shabby chic interiors - San Diego interior decorating. The Selby + Simple Creative Home. Posted by rd on Wednesday, October 19, 2011 · I recently discovered The Selby, and here is a home, more or less 1000 sq ft., bursting with neutral colors making it 'bigger' than it actually is.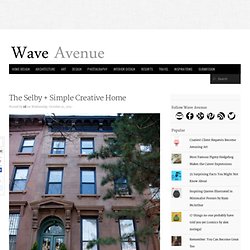 I really love the combination of open planning and simple palette in this home.. Everything's seems within reach but doesn't appear too crowded.. Every area is properly spaced.. First thing that caught my eye was the loft guest bed (sleeps overs not a problem!).. Beautiful Headboards You'll Never Find In Any Furniture Store. Sofia's Journal: Insomnia. I've been having trouble sleeping lately.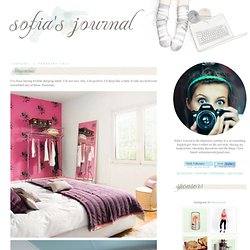 I'm not sure why. I'm positive I'd sleep like a baby if only my bedroom resembled any of these. Heavenly... All these images have been floating around my laptop over the past year or so which means I can't give credit, unfortunately. Gardener & Marks.
Odds-and-ends. Lighting. Art. Furniture.
---