Apartment
P.S.- I made this...
Between crushes, fascinations and lust-have trends, our sea of inspiration is never-ending, which brings me to my latest obsession… the color MINT! From my manicures to my midnight snacks, I just cant get enough. I took a cue from my go-to hue and decided to inject a happy medium (literally) into my home.
10 World Map Decorating Ideas - @JetpacApp
Warning: this stunt involves sharp edges, breaking glass and fire. But if you're careful, it could also involve fun. by Men's Health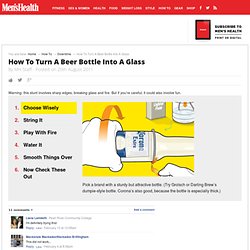 Tree Branch Candle Holders II Rustic Wood by WorleysLighting
Bloglovin
An oversized ottoman for an undersized budget—less than $200 all in! Above, from top : In the Loop (P5209-24) paint, Para Paints ; "Waves at Our Feet" by Gabriella Collier , Art Interiors; Steven and Chris Oxford sofa , Zilli Home ; pillows, HomeSense ; Aurora rectangular tray , Williams-Sonoma. Materials
Steven and Chris | DIY Upholstered Ottoman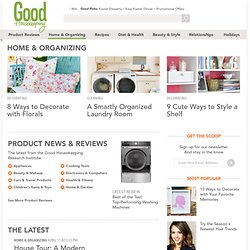 Photo: Susanna Fieramosca Naranjo/iStock By Carol Thompson Plants are unique decorations that pay off in other ways besides aesthetics.
DIY Decorating: Shelving Projects - Martha Stewart
Some of your heels are works of art, so why not display them as such? Line the walls of a walk-in closet or a dressing area with picture-rail molding to make a tidy yet visually arresting display. Buy preprimed pieces, and have them cut to length at the store. Paint before installing, either the color of the wall or a bold accent shade. Space the rails a foot apart, and attach them to the wall with construction adhesive. Hammer finishing nails every 18 inches (you don't have to hit studs), countersink nails, spackle, and touch up with paint.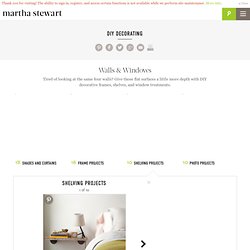 Decorating with wall murals - KenyonArt.com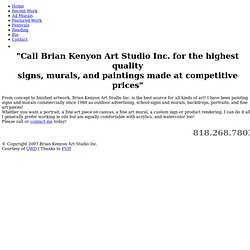 ABOVE: Add a touch of elegance to a glam bedroom with chandeliers painted on the wall above the bed. ABOVE and LEFT: A simple black design on a white wall in this dining room makes a dramatic statement. At first glance you might think that this is wallpaper, but upon closer inspection this truly inspiring design is a hand painted mural.
Dream Kitchen and Bath Gallery tool
Use a mix of materials and textures to give a living room depth. | 40 Decorating Tips for Your Living Room
Pictures - 47 most fabulous shabby chic interiors - San Diego interior decorating
I recently discovered The Selby , and here is a home, more or less 1000 sq ft., bursting with neutral colors making it 'bigger' than it actually is. I really love the combination of open planning and simple palette in this home.. Everything's seems within reach but doesn't appear too crowded.. Every area is properly spaced.. First thing that caught my eye was the loft guest bed (sleeps overs not a problem!).. Then there's the splendid living area adjacent with the long wooden dining table paired with immaculate white chairs.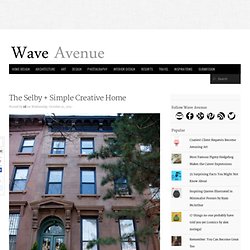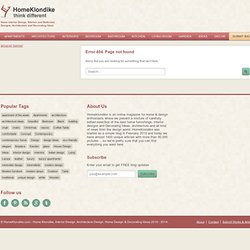 Coastal hallway Create a coastal feel with tongue-and-groove panelling, wicker storage baskets and crisp white walls. Flowers in a country-style jug keep the scheme fresh. More Images Inside Post Colourful stairs Bored of your hallway? Brighten up the staircase by painting the handrail in different shades of green.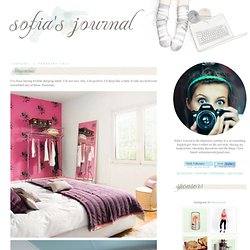 I've been having trouble sleeping lately. I'm not sure why. I'm positive I'd sleep like a baby if only my bedroom resembled any of these. Heavenly... All these images have been floating around my laptop over the past year or so which means I can't give credit, unfortunately.
Sofia's Journal: Insomnia.