Animals
Get flash to fully experience Pearltrees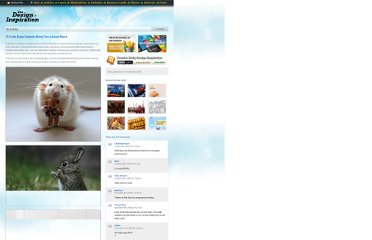 Cuteness is usually characterized by some combination of infant-like physical traits, especially small body size with a disproportionately large head, large eyes, and round and softer body features. Infantile personality traits, such as playfulness, fragility, helplessness, curiosity, innocence, affectionate behavior, and a need to be nurtured are also generally considered cute. To those who are living in the concrete jungle, we have collected the following cute animals, hoping they could bring you a good mood and maybe, remind you of the wild world. Check out more Cute Animals Pictures on CutestPaw.com
Description First of all just let me explain the hot water heater! My hot water heater leaked and flooded my kitchen and so I just went through getting it replaced.
Elephants are some of the most spectacular animals on Earth, and baby elephants are especially adorable. They should spend their early years playing, learning, and bonding with their families, but circuses such as Ringling Bros. rip babies away from their mothers and force them to perform cruel and unnatural tricks. Here are 10 of our favorite pictures of baby elephants looking happy and adorable—in the wild! These animals are cheerful and carefree, a stark contrast to enslaved baby elephants who endure lives of constant pain and exhaustion in the circus. Baby elephants used by Ringling Bros. and other circuses have their childhoods stolen from them. Help put an end to this cruelty by demanding that the U.S.
Birdwatchers are rushing to Avebury, near Marlborough, Wiltshire to hopefully catch a glimpse of a rare albino jackdaw. Author Andrew Collins was the first to photograph the bird which locals have named Jackie. Other fabulous albino animals include: According to Wikipedia there is no reported case of a true "albino" horse even though white horses have been referred to as albino in literature and some registries. All so-called "albino" horses have pigmented eyes, usually brown or blue, and thus are not true albinos.
PORT CHARLOTTE, Florida - February 2011 The wandering 65-pound Pit Bull mix might have seemed menacing to some passerby, but one woman will always remember him as her "guardian angel." The dog, which authorities think is lost and not a stray, successfully thwarted a robbery attack on a mother and her 2-year-old son, who were held at knifepoint Monday afternoon. The Florida woman, who has been identified by authorities simply as "Angela," was leaving a playground with her toddler son in Port Charlotte when a man approached her in the parking lot with a knife and told her not to make any noise or sudden movements.
Most animals have a daily pattern of rest and activity. Some animals are more active during the day (diurnal) and some are more active during the night (nocturnal). How much time do animals spend sleeping?