Flashcards
Number Flash Cards. Subitize Flash Cards – Learn to recognize a number of items without having to count!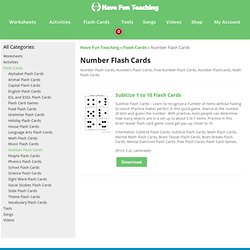 Practice makes perfect in this quick game. Glance at the number of dots and guess the number. With practice, most people can determine how many objects are in a set up to about 5 to 7 items. Practice in this brain teaser flash card game could get you up closer to 10. Information Subitize Flash Cards: Subitize Flash Cards, Math Flash Cards, Mental Math Flash Cards, Brain Teaser Flash Cards, Brain Breaks Flash Cards, Mental Exercises Flash Cards, Free Flash Cards, Flash Card Games. Drawings of Parts of the head for children. Ww2.ac-poitiers.fr/ia79-pedagogie/IMG/pdf/jeux__flashcards.pdf. Free Family Flashcards, bingo cards, game cards, handouts, worksheets and printables. A family, mom, dad, parents, sister, brother, brother and sister, sisters, brothers, grandmother, grandfather, grandparents, mother and son, father and son, father and daughter, mother and daughter , medium flashcards, small game cards, a handout.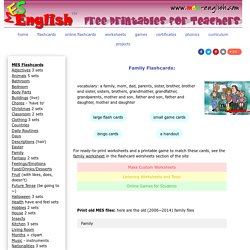 ESL Flashcards , English for Kids Vocabulary Flashcards. Free Flash Cards. ESL Flashcards | Family. Teach Children ESL - Flashcards! Title: Around the House - Bedroom, Bathroom, Kitchen Description: THREE different sets. 60 cards all together!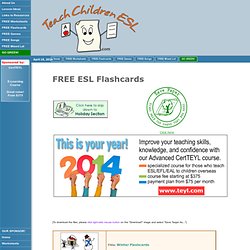 Full color, bright, 4 per page flashcards. Picture and word. Bathroom: shower, sink, towels, bathtub, toothbrush, toilet, rubber duck, soap, toothpaste, hairbrush, mirror, and shampoo.
---