Exercices
More of Randall's Favorite Learning Resources [ Quiz Script | Text Completion Quiz ] What is your daily schedule?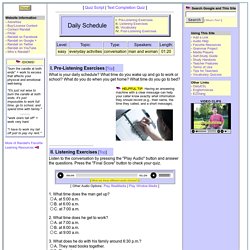 Miami - page 1
English Language Exercises - English Word Scramble - The Internet Picture Dictionary
English Quiz - For or Since (A-4-ESL)
I SPY Online Games: Play Free Games
Nouvelles
Site du Nouveau Lycée général et technologique : toutes les informations, horaires, coefficients par discipline, de la seconde à la Terminale.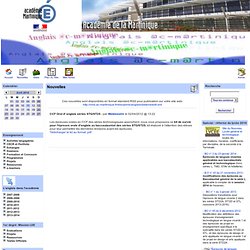 Cours gratuits > Apprendre l'anglais > Votre recherche sur notre site 100% gratuit pour apprendre l'anglais : Animaux - Les épeler-anglais 7 oct 2009 ... Anglais: Animaux - Les épeler. ...
EPELER LES MOTS
Bruce Springsteen.