Android
Best Apk - Free Android Downloads
Log in | Blapkmarket.com
Portal - DroidAppz
Paid Android Apps For Free
Free Android Apps, Android Games, Android Wallpapers, Android Themes
Android Application And Games
Forum Galaxy S2
Galaxy S2 - Galaxy SII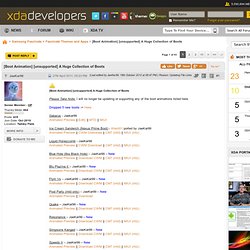 [Boot Animation] [10/10/11] A Huge Collection of Boots ~ Updated
[Boot Animation] [unsupported] A Huge Collection of Boots Please Take Note: I will no longer be updating or supporting any of the boot animations listed here. Dropped 5 new boots -> Here. Galaxus - Jaekar99 Animated Preview || Edify || MTD || MIUI Ice Cream Sandwich (Nexus Prime Boot) - Westi01 ported by JaeKar99 Animated Preview || CWM Download || CM7 (mtd) || MIUI (mtz)
La date/heure actuelle est Mer 03 Avr 2013, 03:17 1387 Sujets 69573 Messages [ROM Android 4.0... Aujourd'hui à 01:50 kamso 1017 Sujets 37407 Messages [ROM JB] [21-03-... Aujourd'hui à 01:33 paf_90 143 Sujets 2343 Messages [AIDE] remettre ...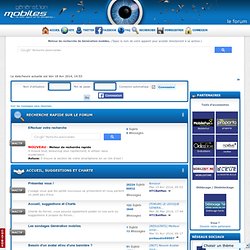 [SG S2] Les ROMs du Samsung Galaxy S2
Les Customs ROMs - Android Forum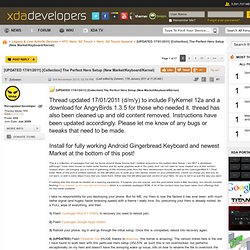 [UPDATED 17/01/2011] [Collection] The Perfect Hero Setup (New Market/Keyboard/Kernel) Thread updated 17/01/2011 (d/m/y) to include FlyKernel 12a and a download for AngryBirds 1.3.5 for those who needed it. thread has also been cleaned up and old content removed. Instructions have been updated accordingly. Please let me know of any bugs or tweaks that need to be made.
The Perfect Hero Setup
[ROM][12 MAR] VillainROM v13.0 Release * WWE * Android 2.1 *
SeekDroid