Android apps
Locale for Android
FBReader: FBReader for Google Android
FriendMobilizer - Facebook on Android
What is Sky Map? Google Sky Map turns your Android-powered mobile phone into a window on the night sky.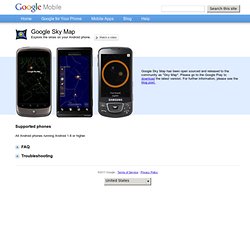 OI Safe | OpenIntents
OpenIntents Safe for Android™.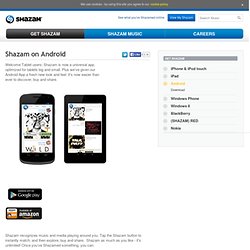 Shazam on Android New: Faster tagging - discover, explore and share more music, TV shows and brands you love in as little as one second.
Shazam on Android
Home (scummvm-android)
ScummVM is a program which allows you to run certain classic graphical point-and-click adventure games, provided you already have their data files.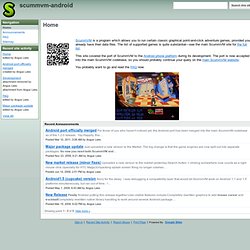 Barcode Scanner Android App Review by AndroidTapp.com | Android
Posted Friday, June 12th, 2009 at 11:17 am by Antonio Wells Comments