Informational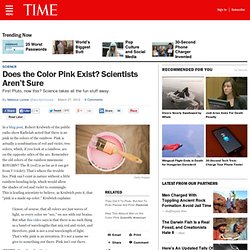 Does the Color Pink Exist? Scientists Arent Sure | NewsFeed | TIME.com
<img src="http://timenewsfeed.files.wordpress.com/2012/03/pink-paint.jpg?w=480&#038;h=320&#038;crop=1" alt="pink paint" title="pink paint"/>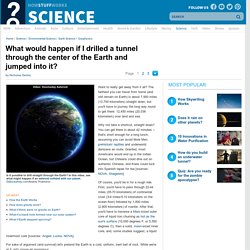 Want to really get away from it all?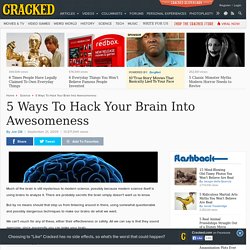 Much of the brain is still mysterious to modern science, possibly because modern science itself is using brains to analyze it. There are probably secrets the brain simply doesn't want us to know. But by no means should that stop us from tinkering around in there, using somewhat questionable and possibly dangerous techniques to make our brains do what we want.
In 1959 paleontologist Mary Leakey pulled a bone fragment from a gully in Tanzania. The find turned out to be one small piece of Paranthropus boisei , an evolutionary cousin who went extinct some 1.5 million years ago. His strong jaw, flat molars, and bony spine on top of the skull led paleontologists to believe he ate nuts and seeds, earning him the nickname Nutcracker Man. But last May, University of Utah geochemist Thure Cerling revealed that P. boisei had unexpected dining habits .
#85: Meet the Grazing Hominid | Human Evolution | DISCOVER Magazine
Future Touch Tech This concept computer-of-the-future by designer Jakub Záhoř allows the user to operate the device anywhere they can find a glass surface. The user simply attaches the central unit to any glass surface like a window or coffee table, switches on the power, and watches their system light up before their eyes.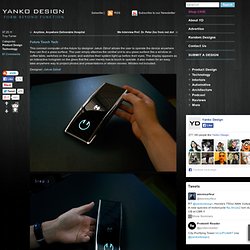 Scientists trying to create artificial life generally work under the assumption that life must be carbon-based, but what if a living thing could be made from another element? One British researcher may have proven that theory, potentially rewriting the book of life.