Informational
Darwin Pond
Human Evolution & Archaeology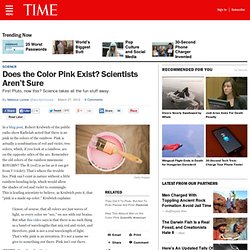 Does the Color Pink Exist? Scientists Arent Sure | NewsFeed | TIME.com
In a blog post, Robert Krulwich of the public radio show Radiolab noted that there is no pink in the colors of the rainbow. Pink is actually a combination of red and violet, two colors, which, if you look at a rainbow, are on the opposite sides of the arc.
Psychoactive Vaults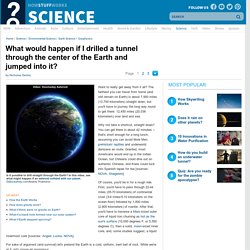 What would happen if I drilled a tunnel through the center of th&
Want to really get away from it all?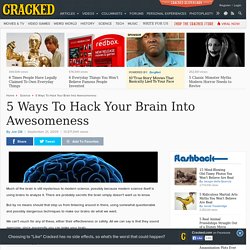 5 Ways To Hack Your Brain Into Awesomeness | Cracked.com - StumbleUpon
Much of the brain is still mysterious to modern science, possibly because modern science itself is using brains to analyze it. There are probably secrets the brain simply doesn't want us to know. But by no means should that stop us from tinkering around in there, using somewhat questionable and possibly dangerous techniques to make our brains do what we want.
#85: Meet the Grazing Hominid | Human Evolution | DISCOVER Magazine
Future Touch Tech This concept computer-of-the-future by designer Jakub Záhoř allows the user to operate the device anywhere they can find a glass surface. The user simply attaches the central unit to any glass surface like a window or coffee table, switches on the power, and watches their system light up before their eyes.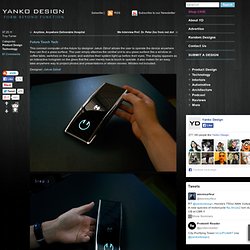 Future Computer by Jakub Záhoř & Yanko Design - StumbleUpon
Scientist creates lifelike cells out of metal | MNN - Mother Nature Network - StumbleUpon
Scientists trying to create artificial life generally work under the assumption that life must be carbon-based, but what if a living thing could be made from another element? One British researcher may have proven that theory, potentially rewriting the book of life.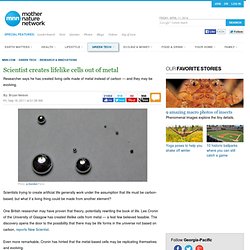 The Scale of the Universe 2
- StumbleUpon