Alternative Medicine & Health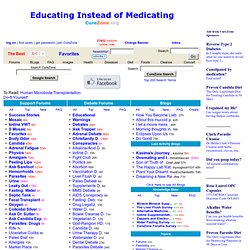 Alternative, Complementary & Herbal Medicine Forums, Blogs, News, FAQs, Surveys & Knowledgebase on www.curezone.com
Guest Book - Liver Flush FAQ - News - Link Exchange - Add URL - How To Exchange Links? - About Global Directory Terms of Service - Privacy Policy - Spam Policy - Disclaimer - Guidelines & Rules - Forum Trolls - Fair use notice Staff's pages: Owen - Wrenn - Maya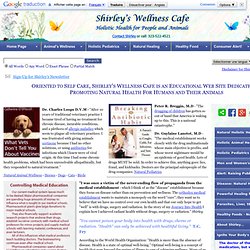 Natural Cures - Holistic Health for People and Animals
Dr. Charles Loops D.V.M - "After 10 years of traditional veterinary practice I became tired of having no treatment for chronic disease, incurable conditions, and a plethora of allergic maladies which seem to plague all veterinary practices. I was frustrated with giving animals cortisone because I had no other solutions, or using antibiotics for infections which I knew were of viral origin.
Super Natural Silver Sol - Advanced Colloidal Silver Liquid/Gel - Super Natural Silver
Abundant Health - Your Aromatherapy Accessory Source!
Bulk organic herbs, spices & essential oils from Mountain Rose Herbs
All Natural Dog Food | Dehydrated Raw Dog Food | Like Homemade Pet Food