Alternative Medicine & Health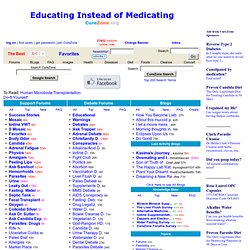 Alternative, Complementary & Herbal Medicine Forums, Blogs, News, FAQs, Surveys & Knowledgebase on www.curezone.com
Guest Book - Liver Flush FAQ - News - Link Exchange - Add URL - How To Exchange Links? - About Global Directory Terms of Service - Privacy Policy - Spam Policy - Disclaimer - Guidelines & Rules - Forum Trolls - Fair use notice Staff's pages: Owen - Wrenn - Maya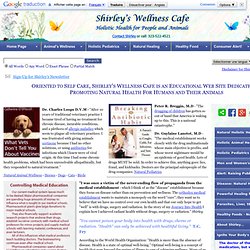 Natural Cures - Holistic Health for People and Animals
Dr. Charles Loops D.V.M - "After 10 years of traditional veterinary practice I became tired of having no treatment for chronic disease, incurable conditions, and a plethora of allergic maladies which seem to plague all veterinary practices. I was frustrated with giving animals cortisone because I had no other solutions, or using antibiotics for infections which I knew were of viral origin.
Super Natural Silver Sol - Advanced Colloidal Silver Liquid/Gel - Super Natural Silver
Abundant Health - Your Aromatherapy Accessory Source!
New Catalog Our latest catalog for Spring/Summer 2014 is here! Enjoy over 20 brand new herbal recipes from our kitchen, fun how-tos, exciting new products, gorgeous color photos, farm stories, and plenty of herbal inspirations to explore. We have all of the essentials you'll need as the sun brings new growth our way. Request a free copy!
Bulk organic herbs, spices & essential oils from Mountain Rose Herbs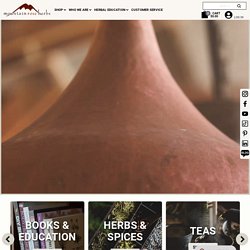 All Natural Dog Food | Dehydrated Raw Dog Food | Like Homemade Pet Food