Comics
Left-Handed Toons (by right-handed people)
Everything is boring here
Welcome!
Virus Comix Online Empire
Manly Guys
homecoming
Abstruse Goose
Virtual Shackles
channelATE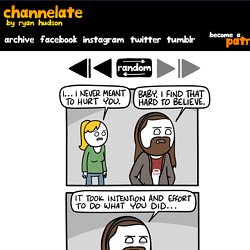 The Store just got some new stuff all up in it! First is the third collection of channelate comics! It's called "You Used to Be Funnier".
Walking In Squares
Thanks to everyone who has been reading Robbie and Bobby since my first strip in 2003!
Robbie and Bobby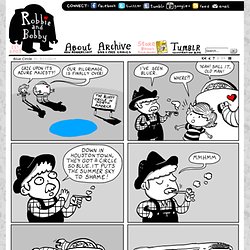 Cyanide & Happiness
That logic doesn't bode well for Life Coaches. Do you know my favorite sign around airport security? It's the one that says something along the lines of "Making jokes about bombs will be taken seriously, and will come with severe criminal charges." That's right, there are places in the US where jokes are actually illegal.
Amazing SuperPowers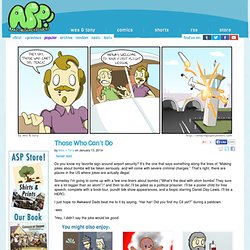 Feel Afraid
Tree Comics
Drawing Board
xkcd
The Oatmeal
Doghousediaries
Bug - Categorizing Criminals
Three Word Phrase, by Ryan Pequin