Agency
Agence de communication digitale - Agence de communication digitale - Dagobert. Tata&Friends — Design Studio. Build in Amsterdam. PRPL | Purple, Rock, Scissors: A Digital Creative Agency in Orlando. Jam3 | Toronto Digital Design and Development Agency. Locomotive | Web Agency in Montreal, strategic planning, interactive marketing, web development and print, analysis and results. 1MD + Creative Bureau. Stinkdigital - Work. Firstborn.
Digital communication agency Lyon, web agency - Akaru. DAN Paris. Agence de publicité XY. "Se questionner sur l'intérêt que porte les nouveaux consommateurs face à votre marque.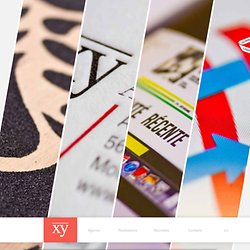 La positionner pour qu'elle évolue dans le meilleur des mondes. Celui des générations de demain. " HI(NY) design by Iku Oyamada and Hitomi Watanabe. 99 reasons why the new website is not online yet. Preise sind eine schöne Sache. Manchmal glänzen sie, oft polieren sie das Selbstbewusstsein auf. Deswegen freuen wir uns nicht nur, wenn unsere Arbeiten über die Landesgrenzen hinweg ausgezeichnet werden, wie zum Beispiel von ... ADC Europe, ADC Germany, Annual Multimedia, Communicator Awards, Creative Club Austria, Davey Awards, Designpreis Deutschland, Dope Award, Eurobest, European Design Awards , German Design Award, Golden Award of Montreux, IAC Internet Advertising Competition, Momentum, Mobius, New York Festivals, OnlineStar, The One Show, Pixel Awards, reddot communication design, SIA Summit International Awards, W3 Awards, Webby Awards und viele mehr...
Es ist uns auch eine Ehre, wenn wir gute Ideen von Kollegen würdigen dürfen, zum Beispiel als Mitglied der Jury in Cannes, beim New York Festival oder bei der Eurobest. Awards are nice. Davide Bellino, Paris. Creative Blacktie. BLITZ – Full Service Digital Agency with Social Media Agency Capabilities | Hi. Soon - Portfolio. *branding by pablo picasso Ablynx: infographics XXXL PART 2 Creative imaging Digital Natives: Corporate ID.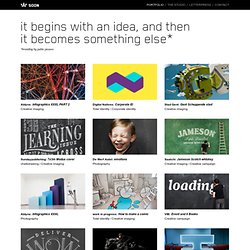 Accueil. 26, rue de Charonne 75011 PARIST. +33 (0)1 42 71 48 36F. +33 (0)1 43 55 08 02E. boitenoire@ultranoir.comW. www.ultranoir.com MARS NETWORKS 26, rue du village 13006 MARSEILLET. +33 (0)4 91 48 26 59F. +33 (0)4 91 24 67 02E. commercial@mars-networks.comW. www.mars-networks.com L'utilisateur du site internet ultranoir.com reconnaît disposer de la compétence et des moyens nécessaires pour accéder et utiliser ce site internet.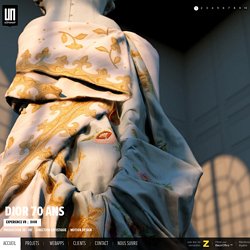 Les utilisateurs sur site web sont tenus de respecter les dispositions de la loi relative à l'informatique, aux fichiers et aux libertés, dont la violation est passible de sanctions pénales. Rolf A. Jensen Norwegian Design Director. Viens-là. Brave People | A Creative Agency In Ybor City, USA. Award Winning Interactive Design Studio / Info. MediaMonks | Creative digital production. North Kingdom. Red Interactive Agency. Spring/Summer - Always in Season. Our skilled tailors are ready to serve you Spring/Summer is always in season.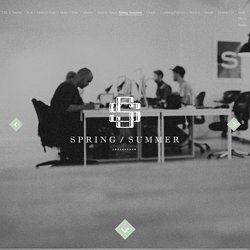 We create high-end digital solutions for companies worldwide and make creativity and technology merge in new and groundbreaking ways. Everyone at our digital studio is living and breathing creativity, and to help us make our design visions and cutting-edge digital solutions come to life, we rely on a vast and proven network of developers, film makers and other talent needed for the given job. This ensures an integrated solution and flawless delivery at the highest level possible. Kitchen - About.
Graphic & Web design. Social Print Studio. Take a tour of KathArt Interactive – award winning digital design agency. MADE BY FIBB. A New York City digital agency. LOWORKS INC. LAB81® Creative Studio. Homepage | Rosebud. Welcome | BKWLD. Moving Brands - Innovation. Whiteboard | We empower visionaries to lead meaningful brands. Pixle. Substrakt - Branding, Print, Design, Digital Web & Mobile. Birmingham & London, UK. Brand strategy & Digital stories - MNSTR. Best Web Designers London : GuidedCreative.co.uk. Unit9. Berger & Föhr — Design & Art Direction.
Apt. GT ★ graphicdesign. DieTaikonauten. Digital Offshoring Agency. Web agency - Urban12 challenge Aprile: Interattività. Portland Design Studio - The Brigade. Portraits | Scotch & Soda. Home - NV Interactive. Hello Monday. Get into an avant-garde state of mind and enter the world of beloved Surrealist, René Magritte. Our digital exhibition site for MoMA will take your eyes, ears and mind on a surreally-wild ride. The over-ear headphones even a fashion connoisseur can love, the H6 combines great looks with quality sound. We selected six product ambassadors and built the site around their stories. Snack bars never tasted (or looked) so good. This brand hub and ecomm experience for GoMacro lets users explore ingredient stories and learn about a company that takes sustainability and healthy habits to heart. Web design agency | Alta Sartoria. Il responsive web design è una tecnica di web design che rende i siti in grado di adattarsi allo strumento utilizzato dall'utente, sia esso un computer fisso, un portatile, un tablet o uno smartphone.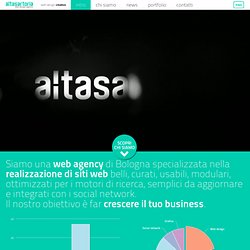 A seconda della risoluzione dello schermo, della tipologia di dispositivo e delle sue caratteristiche tecniche, i contenuti vengono organizzati e strutturati in modo da garantire all'utente un'esperienza sempre appagante. Provate a navigare questo sito con tutti i vostri dispositivi, e vedrete che i contenuti si riorganizzano sempre nel migliore dei modi! Brand identity & Art direction. Phone E-mail info@axt.es Company Skype Company Address Calle Secoya n.3, Portal D, 6º 2 Madrid - 28054 - SPAIN (MAD) Trokit Agency Creative is focused on branding, design and technology, we create and renew brands. 5emegauche. Studio AIRPORT. CLEVER°FRANKE | Design for complexity. Mecanique Generale's Videos. Small Studio - Graphic design for print and digital in Melbourne, Australia. Royale. The Uprising Creative | Design. Development. Art Direction. 8 Bis Agency. Creative Studio. Design, Development, Marketing. Headquartered in Baltimore, MD. → Drexler. Digital design studio. DIGITAL DESIGN STUDIO demodern is an independent design agency in Cologne, founded in 2008.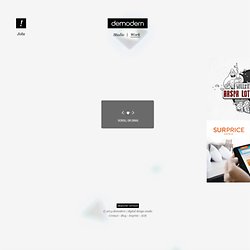 We create innovative communications for the digital age. As a design agency, we do not only restrict ourselves to creative design, but take an end-to-end view of our projects, taking care of them from the strategic planning to the perfect implementation.demodern is an open minded and free-thinking agency. W+K Amsterdam - everything. Relationship Focused. Creative Problem Solvers. True Story. Advent is not like most IP law firms.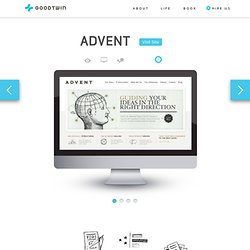 They are built on relationships, not on billing hours. They blur the line between legal advice and business strategy, a holistic approach aimed at giving their clients the best possible results. Our focus was to create a brand and web presence that would be respected nationally, which would conteract the perseption of being located in the "flyover country" of Omaha, Nebraska. The solution was to create a brand experience that spoke to both their legal and engineering backgrounds. By creating a custom typeface for their mark, we were able to give them a simplistic professional feeling.
LRXD. DOMANI - Home. Web Agency, Web Marketing | Aquest. Beachhead Studio. Home | Project Re: Brief by Google. Digital check-in. Rodania - Restyling logo - Rebranding - huisstijl - webdesign. Ter gelegenheid van de 80ste verjaardag van het merk kreeg het logo een restyling. Daarvoor rekende Rodania op onze diensten. Vertrekkende van het oude lettertype creëerden we een nieuw schreefloos Rodania-lettertype. De wijzers van het horloge kregen een nieuwe vorm en werden grafisch vereenvoudigd. Het logo krijgt zo een jonger karakter en strookt perfect met de nieuwe hedendaagse aanpak van het merk. De website kreeg hetzelfde tijdloze karakter mee.
Rosie Lee - Home. Superlovers | Atelier de conception et création visuelle. Works | Colorz. GSD&M | Home. From @GSDM: We love working with @HonorFlightATX, and this is why: RT @Adweek: How Southwest went viral this week without nudity or having anyone arrested: Marcel : The Digital News Digest. NuContext Creative | Full Service Creative Agency & Production Company.
CarnationGroup - digital.creative.curious. HOME | RAPP. Studio. __________FCINQ | studio de création. _Your Digital Agency in Asia. D.O.E.S. Mom to Mom 'Mom to Mom Movie' is the online interactive film that parents can experience the privilege of Children's Insurance. Samsung W9000 An Infographic promotion film that shows features of new product T8000. Soleil Noir Studio. Ala [illustration screendesign code] Legwork Studio / Creativity. Innovation. DIY Ethic.
---