Agency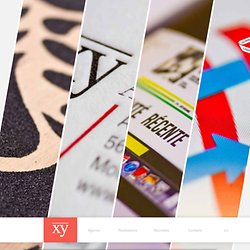 Agence de publicité XY
"Se questionner sur l'intérêt que porte les nouveaux consommateurs face à votre marque. La positionner pour qu'elle évolue dans le meilleur des mondes. Celui des générations de demain."
Brave People | A Creative Agency In Ybor City, USA.
Spring/Summer - Always in Season
Take a tour of KathArt Interactive – award winning digital design agency
Kitchen - About
LAB81® Creative Studio.
Graphic & Web design
MADE BY FIBB
A New York City digital agency
LOWORKS INC.
Homepage | Rosebud
Welcome | BKWLD
Substrakt - Branding, Print, Design, Digital Web & Mobile. Birmingham & London, UK
Social Print Studio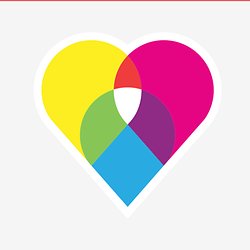 "Keep away from people who try to belittle your ambitions. Small people always do that, but the really great make you feel that you, too, can become great." — Mark Twain We are growing and are looking for the right people to join us in our quest.
Moving Brands - Innovation
Pixle
HAUS creative, technology and video
Brand strategy & Digital stories - MNSTR
Best Web Designers London : GuidedCreative.co.uk
unit9
Berger & Föhr — Design & Art Direction
Apt
GT ★ graphicdesign
dieTaikonauten
Digital Offshoring Agency
web agency - Urban12 challenge Aprile: Interattività
Portraits | Scotch & Soda
Home - NV Interactive
Hello Monday
Home of Welkome - Digital Design Agency | Welkome - Creative Digital Agency - Paris & New York
Trokit Agency Creative is focused on branding, design and technology, we create and renew brands
Studio AIRPORT
Small Studio - Graphic design for print and digital in Melbourne, Australia
Royale
The Uprising Creative | Design. Development. Art Direction.
8 Bis Agency
Creative Studio
Design, Development, Marketing. Headquartered in Baltimore, MD. → Drexler
digital design studio
DIGITAL DESIGN STUDIO demodern is an independent design agency in Cologne, founded in 2008. We create innovative communications for the digital age. As a design agency, we do not only restrict ourselves to creative design, but take an end-to-end view of our projects, taking care of them from the strategic planning to the perfect implementation. demodern is an open minded and free-thinking agency.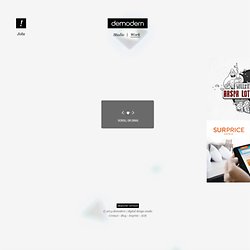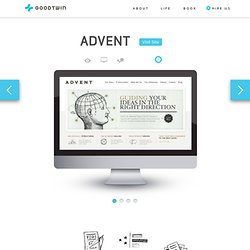 Relationship Focused. Creative Problem Solvers. True Story.
Advent is not like most IP law firms. They are built on relationships, not on billing hours.
We are EGO
Software.factory Our developers and project managers deliver software that will enhance the productivity and performance of your company. We use technologies to make your online application, desktop software, or website more functional.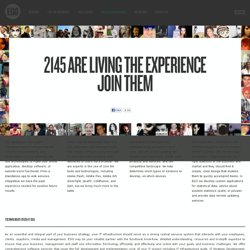 CLEVER°FRANKE | Design for complexity
Mecanique Generale's Videos on Vimeo
Il 2012 è stato un anno molto importante per Alta Sartoria: abbiamo sviluppato progetti web per nuovi clienti da tutta Italia (e anche dalla Gran Bretagna), abbiamo conquistato molti riconoscimenti nazionali e internazionali di web design e hanno parlato del nostro sito web blog e riviste di tutto il mondo. Date queste premesse, i nostri progetti per il 2013 non possono che essere orientati ad offrire servizi sempre migliori, sia in termini di qualità che di varietà: da quest'anno la gestione dell'attività di web marketing sarà interna, potremo offrire i nostri prodotti anche ai privati, e stiamo studiando delle soluzioni molto interessanti per far crescere ulteriormente le aziende che ci scelgono come partner.
web design agency | Alta Sartoria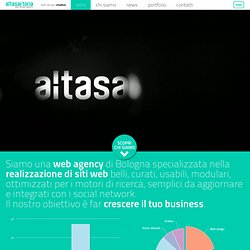 Brand identity & Art direction
LRXD
DOMANI - Home
Web Agency, Web Marketing | Aquest
Beachhead Studio
Works | Colorz
Still Crazy After All These (Three) Years… A Brief Recap of GSD&M's Industry Party Two weeks ago, GSD&M hosted the third annual Industry Party during SXSW. For those of you who were there, you can vouch for us when we say it was a rocking fun time.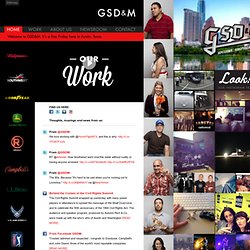 GSD&M | Home
Marcel : The Digital News Digest
NuContext Creative | Full Service Creative Agency & Production Company
CarnationGroup - digital.creative.curious.
HOME | RAPP
Studio
Digital check-in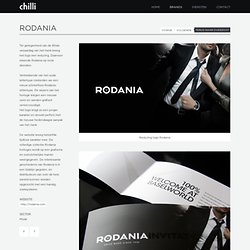 Ter gelegenheid van de 80ste verjaardag van het merk kreeg het logo een restyling. Daarvoor rekende Rodania op onze diensten.
Rodania - Restyling logo - Rebranding - huisstijl - webdesign
Rosie Lee - Home
_Your Digital Agency in Asia
D.O.E.S
Creative Blacktie
BLITZ – Full Service Digital Agency with Social Media Agency Capabilities | Hi
Award Winning Interactive Design Studio / Info
MediaMonks | Creative digital production
North Kingdom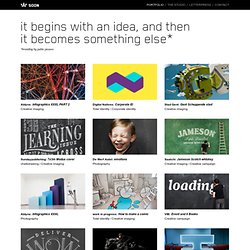 *branding by pablo picasso
Soon - Portfolio
26, rue de Charonne 75011 PARIS T. +33 (0)1 42 71 48 36 F. +33 (0)1 43 55 08 02 E.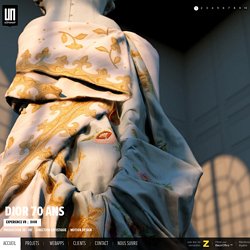 Rolf A. Jensen Norwegian Design Director