Agency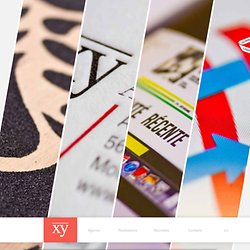 Agence de publicité XY
"Se questionner sur l'intérêt que porte les nouveaux consommateurs face à votre marque. La positionner pour qu'elle évolue dans le meilleur des mondes. Celui des générations de demain."
HI(NY) design by Iku Oyamada and Hitomi Watanabe
99 reasons why the new website is not online yet Preise sind eine schöne Sache. Manchmal glänzen sie, oft polieren sie das Selbstbewusstsein auf. Deswegen freuen wir uns nicht nur, wenn unsere Arbeiten über die Landesgrenzen hinweg ausgezeichnet werden, wie zum Beispiel von ... ADC Europe, ADC Germany, Annual Multimedia, Communicator Awards, Creative Club Austria, Davey Awards, Designpreis Deutschland, Dope Award, Eurobest, European Design Awards , German Design Award, Golden Award of Montreux, IAC Internet Advertising Competition, Momentum, Mobius, New York Festivals, OnlineStar, The One Show, Pixel Awards, reddot communication design, SIA Summit International Awards, W3 Awards, Webby Awards und viele mehr... Es ist uns auch eine Ehre, wenn wir gute Ideen von Kollegen würdigen dürfen, zum Beispiel als Mitglied der Jury in Cannes, beim New York Festival oder bei der Eurobest. Awards are nice.
Creative Blacktie
BLITZ – Full Service Digital Agency with Social Media Agency Capabilities | Hi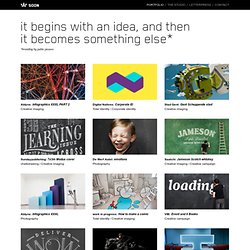 *branding by pablo picasso Ablynx: infographics XXXL PART 2 Creative imaging Digital Natives: Corporate ID
Soon - Portfolio
accueil
26, rue de Charonne 75011 PARIST. +33 (0)1 42 71 48 36F. +33 (0)1 43 55 08 02E. boitenoire@ultranoir.comW. www.ultranoir.com MARS NETWORKS 26, rue du village 13006 MARSEILLET. +33 (0)4 91 48 26 59F. +33 (0)4 91 24 67 02E. commercial@mars-networks.comW. www.mars-networks.com L'utilisateur du site internet ultranoir.com reconnaît disposer de la compétence et des moyens nécessaires pour accéder et utiliser ce site internet. Les utilisateurs sur site web sont tenus de respecter les dispositions de la loi relative à l'informatique, aux fichiers et aux libertés, dont la violation est passible de sanctions pénales.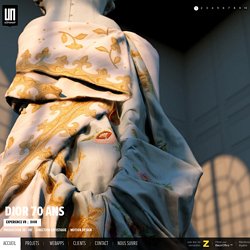 Rolf A. Jensen Norwegian Design Director
Brave People | A Creative Agency In Ybor City, USA.
Award Winning Interactive Design Studio / Info
MediaMonks | Creative digital production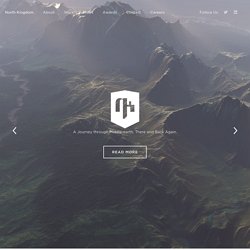 Opening Build with Chrome to the World A LEGO® Digital Web App in your browser with Google Chrome View Case We are an agency driven by curiosity and passion to solve communication problems in an ever-changing world.
North Kingdom
Red Interactive Agency
Viens-là
Les contributions des utilisateurs sont modérées par VIENS-LA SARL et/ou ses prestataires afin que ces contributions ne contreviennent pas aux lois et usages en vigueur (concernant la propriété intellectuelle, …), qu'elles restent décentes, courtoises et respectueuses de chacun et qu'elles ne s'écartent pas des sujets dont le présent site a vocation à traiter, ou ne détournent pas sa finalité. Le rôle des modérateurs est d'écarter les contributions qui sont attentatoires au respect des personnes ou nuisent à la qualité des échanges.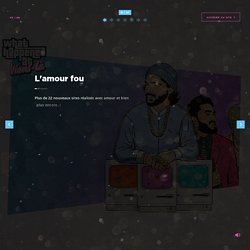 Our skilled tailors are ready to serve you Spring/Summer is always in season. We create high-end digital solutions for companies worldwide and make creativity and technology merge in new and groundbreaking ways. Everyone at our digital studio is living and breathing creativity, and to help us make our design visions and cutting-edge digital solutions come to life, we rely on a vast and proven network of developers, film makers and other talent needed for the given job. This ensures an integrated solution and flawless delivery at the highest level possible.
Spring/Summer - Always in Season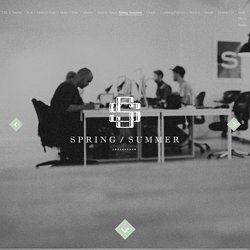 Kitchen - About
Graphic & Web design
Social Print Studio
Franz is the company CEO, CTO, coach, evangelist, recruiter and strategist. Franz oversees the operations of KathArt by taking on high priority tasks, while he looks after clients and staff with a laid back but sharp attitude. He has a split professional personality - combining that of an extroverted communication specialist with an (un)natural interest for servers, code, UX and new technology.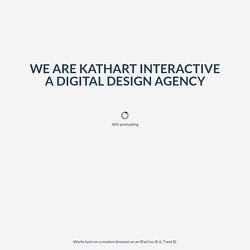 Take a tour of KathArt Interactive – award winning digital design agency
MADE BY FIBB
A New York City digital agency
LOWORKS INC.
LAB81® Creative Studio.
Homepage | Rosebud
Welcome | BKWLD
Moving Brands - Innovation
Whiteboard | We empower visionaries to lead meaningful brands.
Pixle
Substrakt - Branding, Print, Design, Digital Web & Mobile. Birmingham & London, UK
Brand strategy & Digital stories - MNSTR
Cristal for Boucheron, Moments B. Sapphire for Lacoste Future. Congratulations to our team and clients #CristalFestival pic.twitter.com/3bqJrQ4kKM The web site of "L'extravagant voyage du jeune et prodigieux T.S.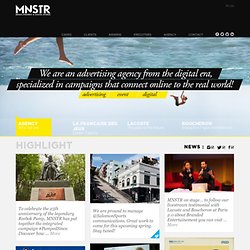 Web Designers Hiring talented web designers has become a central aspect when creating a web business on the World Wide Web, and now people wish to have web designers to create a website for them, as it is the web designer that helps you in creating a brand reputation of your business on the web. With increasing web trends and web technologies, the number of Web Designers in the UK and the need for web designers has increased very rapidly. To gain a good presence on the web, your business website should be perfectly designed by a web designer and must contain unique and informative web data so that it would be able to gather the attention of so many web visitors towards it, and if anyone does visit your web site once then he or she will wish to visit your web page again and again, as an attractive website is always capable of attracting a large number of web users towards it, and this includes web developing, at the same time.
Best Web Designers London : GuidedCreative.co.uk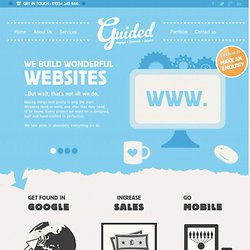 UNIT9 Films Live Action A studio for creators – UNIT9 merges content with technology and data for film, commercials, social media and experimental channels. UNIT9 Films UNIT9 Apps Game and Product Studio
unit9
Berger & Föhr — Design & Art Direction
Apt
GT ★ graphicdesign
dieTaikonauten
Als Diensteanbieter sind wir gemäß § 7 Abs.1 TMG nur für eigene Inhalte nach den allgemeinen Gesetzen verantwortlich. Nach §§ 8 bis 10 TMG sind wir als Diensteanbieter jedoch nicht verpflichtet, die fremden Inhalte, also die von den Marktteilnehmern übermittelten oder gespeicherten Informationen zu überwachen oder nach Umständen zu forschen, die auf eine rechtswidrige Tätigkeit hinweisen. Die Verpflichtung von dieTaikonauten GmbH & Co. KG zur Entfernung oder Sperrung der Nutzung von Informationen nach den allgemeinen Gesetzen bleibt hiervon unberührt (Unterlassung). Eine diesbezügliche Haftung ist jedoch erst ab dem Zeitpunkt der Kenntnis einer konkreten Rechtsverletzung möglich.
Digital Offshoring Agency
web agency - Urban12 challenge Aprile: Interattività
Portland Design Studio - The Brigade
Portraits | Scotch & Soda
Home - NV Interactive
Hello Monday
web design agency | Alta Sartoria
Brand identity & Art direction
Trokit Agency Creative is focused on branding, design and technology, we create and renew brands
5emegauche
Studio AIRPORT
CLEVER°FRANKE | Design for complexity
Mecanique Generale's Videos on Vimeo
Small Studio - Graphic design for print and digital in Melbourne, Australia
Royale
The Uprising Creative | Design. Development. Art Direction.
8 Bis Agency
Creative Studio
Design, Development, Marketing. Headquartered in Baltimore, MD. → Drexler
digital design studio
W+K Amsterdam - everything
Relationship Focused. Creative Problem Solvers. True Story.
LRXD
DOMANI - Home
Web Agency, Web Marketing | Aquest
Beachhead Studio
Home | Project Re: Brief by Google
Digital check-in
Rodania - Restyling logo - Rebranding - huisstijl - webdesign
Rosie Lee - Home
Superlovers | Atelier de conception et création visuelle
Works | Colorz
GSD&M | Home
Marcel : The Digital News Digest
NuContext Creative | Full Service Creative Agency & Production Company
CarnationGroup - digital.creative.curious.
HOME | RAPP
Studio
__________FCINQ | studio de création
_Your Digital Agency in Asia
D.O.E.S
Soleil Noir Studio
ala [illustration screendesign code]
Legwork Studio / Creativity. Innovation. DIY Ethic