Afrika
Int. Livestock Research Institute. PSI. Design For the Other 90% | Cooper-Hewitt, National Design Museum. Design for the Other 90% Solar Cooking. The Re~Cycle Trailer | Re~Cycle. This site is run by Re~Cycle, a charity shipping unwanted bikes to Africa.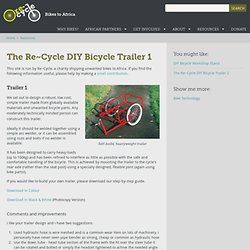 If you find the following information useful, please help by making a small contribution. We set out to design a robust, low cost, simple trailer made from globally available materials and unwanted bicycle parts. HeroRat. Tanzania Maasai Women Art | TU Delft - Plakkies. PlakkiesThe soles of the Plakkies are made from used car tyres.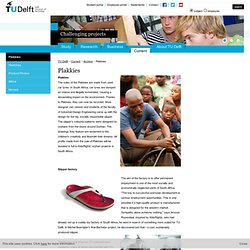 In South Africa, car tyres are dumped en masse and illegally incinerated, causing a devastating impact on the environment. Thanks to Plakkies, they can now be recycled. Shoe designer Jan Jansen and students of the faculty of Industrial Design Engineering came up with the design for the hip, socially responsible slipper. The slipper's colourful patterns were designed by orphans from the slums around Durban. The drawings they feature are testament to the children's creativity and illustrate their dreams. Plakkies - de slipper uit Zuid-Afrika. PLAKKIES commercial Factory.
---