Afrika
Int. Livestock Research Institute
PSI
Design For the Other 90% | Cooper-Hewitt, National Design Museum
Design for the Other 90%
The Solar Cookers International Network is an alliance of NGOs, manufacturers, and individuals actively promoting solar cooking in more than 120 countries. This wiki-based site allows members to share information on projects and research. Solar cooking is an important part of Integrated Cooking, which includes the use of fuel-efficient woodstoves and heat-retention cookers. Promoters, designers, and manufacturers are invited to join the Network by filling out this online form
The Re~Cycle Trailer | Re~Cycle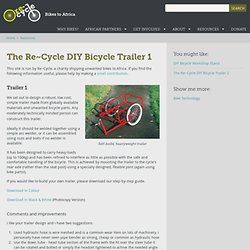 This site is run by Re~Cycle, a charity shipping unwanted bikes to Africa. If you find the following information useful, please help by making a small contribution. We set out to design a robust, low cost, simple trailer made from globally available materials and unwanted bicycle parts.
Mine action APOPO's trained Mine Detection Rats (MDRs) provide a cheap, efficient and effective solution to the global landmine problem. The framework for all of APOPO's mine action support is to develop and utilize appropriate and efficient land release methodology that will enhance the work of APOPO and potential partner organizations. Tuberculosis detection APOPO offers second-line screening to our partner hospitals, which has increased new case detection rates in partner hospitals and DOT centers by over 30 percent. Our detection rats technology meets the seven top priorities required for a diagnostic method, as determined by the TB diagnostic group of the World Health Organization.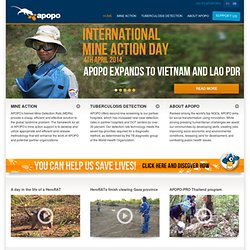 HeroRat
Tanzania Maasai Women Art |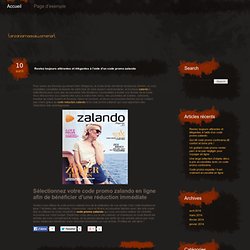 Escarpins, compensés, ballerines ou encore spartiates sont autant de chaussures qui vous donnent envie pour la nouvelle saison printemps-été 2014. Ne ratez pas les dernières sélections spartoo pour habiller vos petons avec une touche de glamour et de luxe, comptez sur le code promo spartoo pour des achats attrayants qui vous feront énormément plaisir avec des reductions, remises et rabais dépassant toutes les limites, pour une seule raison, un seul but, de vous permettre de shopper sur spartoo sans gaspiller trop d'argent ! Cherchez-vous à opter pour toutes les dernières sélections de chaussures et d'accessoires spartoo, mais cela s'avère difficile à cause de votre petit budget ? Ne vous plaignez plus et tentez le code promo spartoo permanent, vous donnant la possibilité de choix illimité à des prix ultra-compétitifs, qui feront de votre shopping une expérience unique et impérissable.
PlakkiesThe soles of the Plakkies are made from used car tyres. In South Africa, car tyres are dumped en masse and illegally incinerated, causing a devastating impact on the environment. Thanks to Plakkies, they can now be recycled. Shoe designer Jan Jansen and students of the faculty of Industrial Design Engineering came up with the design for the hip, socially responsible slipper. The slipper's colourful patterns were designed by orphans from the slums around Durban. The drawings they feature are testament to the children's creativity and illustrate their dreams.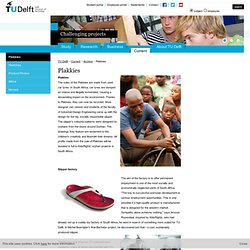 TU Delft - Plakkies
Plakkies - de slipper uit Zuid-Afrika
PLAKKIES commercial Factory