AE TUTS
AETuts + Premium - Rope Bounce - Tutorial
After Effects - CGMOTIONBOX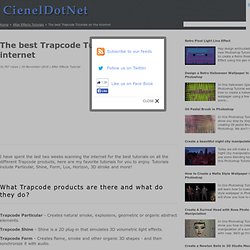 32,767 views | 16-November-2010 | After Effects Tutorial I have spent the last two weeks scanning the internet for the best tutorials on all the different Trapcode products, here are my favorite tutorials for you to enjoy. Tutorials include Particular, Shine, Form, Lux, Horizon, 3D stroke and more!
After Effects Tutorial - The best Trapcode Tutorials on the internet
This FAQ's a bit out of date. Check out the new KinectToPin website for the latest version of the software and how to use it — it's dramatically easier now. It's been pretty incredible seeing KinectToPin generate interest all over the world, but I've also had a lot of feedback about how difficult and frustrating it is to get it working. One of my big priorities right now is to find ways to make that easier. But in the meantime, here's some additional helpful information: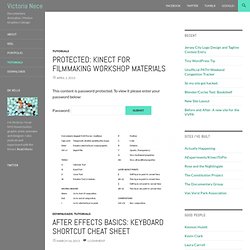 Tutorials | Victoria Nece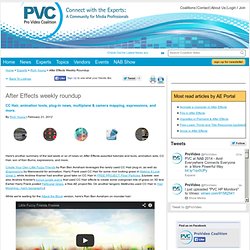 Here's another summary of the last week or so of news on After Effects-assorted tutorials and tools, animation aids, CC Hair, son of Ken Burns, expressions, and more. Create Your Own Little Fuzzy Friends by Ran Ben Avraham leverages the rarely used CC Hair plug-in, as well as iExpressions by Mamoworld for animation. Harry Frank used CC Hair for some nice looking grass in Making It Look Great 3, while Andrew Kramer had another good take on CC Hair in FREE PROJECT: Fiber Particles. [Update: see also Andrew Kramer's bonus jungle scene that used CC Hair effects to create some overgrown bits of grass on 3D text.
AE Portal by Rich Young
After Effects Tutorials | Free After Effects Tutorials | Free Photoshop Tutorials | Free Flash Tutorials | Free Illustrator Tutorials | Forging Fire Studio
Kola Blog : des vidéos de formation gratuites sur le motion design
Scripts
BatchFrame.com - A Motion Graphics and Visual Effects Resource | After Effects Templates | HD Stock Footage
Panier S'enregistrer International Retouche d'images & Photographie 146 formations, 811 heures Business 123 formations, 481 heures
Formations vidéo en ligne et en DVD pour les logiciels Adobe, Open Source, Microsoft - video2brain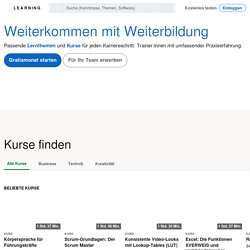 TUTO
Mamo World - Tutorials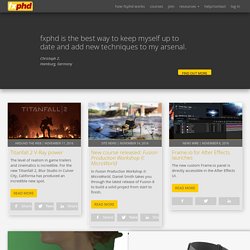 fx phd
fxphd is an online vfx, production, post-production training program led by professionals. We offer both application and craft-based courses, online forums for feedback, and vpn software. Curriculum includes courses in applications such as Nuke, Flame, Maya, Houdini, After Effects, Final Cut, Color, and more. As owners of RED #22, we have been involved with the ground breaking camera since the very first shipments -- and built a solid foundation of on-set and post courses dealing with shooting RED. Members of fxphd -- called postgrads -- have access to the high quality footage from fxphd shoots as well as other effects material, such as traditional 2D animation and advanced multi-pass 3D render. This allows them to create their own composites and build shots for their reels under the instruction of fxphd Professors.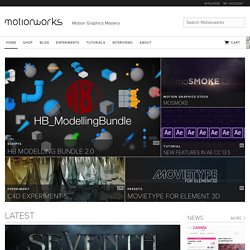 MotionWorks
The next version of After Effects has been announced, with some terrific new features and enhancements. In this short tutorial I focus on Key Cleaner & Advanced Spill Suppressor, Curves enhancements and the exciting and welcome new compositing options for effects. Inspired by the movie "Frozen", in this tutorial I demonstrate how I combined Artbeats footage with only the default Adobe After Effects tools, to create a realistic frosty window effect. Download Project File (CS6) This After Effects Experiment is all about fire. There are plenty of ways to create realistic fire in After Effects.
Preset d'effet de peinture psychédélique avec Particular Bonjour à tous ! Je m'appelle Sara Bennett, aussi connue sous le pseudo Shabello, motion designer freelance basée à Manchester en Angleterre.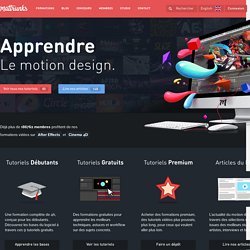 Mattrunks
So, being that so many of you are, in many ways, private investors in my well-being, I feel I owe it to you to keep you updated on what is going on. First off, the most common question I get is.. "How are you feeling?" First off, thanks for asking. Mostly, I feel fine.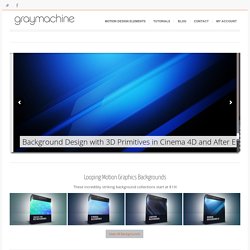 graymachine
What I Want From the Universe in 2014 I've been quite down for the last couple of months. I wouldn't classify it is depression, but rather this dread that my life is not going the way I thought it would be at 43. I'm making some big changes in 2014, and it also has me scared to death that I will fail utterly. I don't want to fail.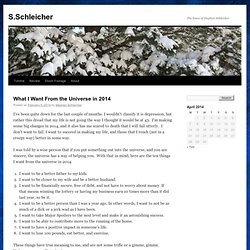 Stephen Schleicher
VIDEO COPILOT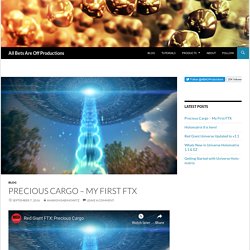 Last year, when Adobe announced a subscription-only model and that, as a result, customers would thus no longer be able to (maintain the illusion that they could) outright buy and own their software for eternity, there was a lot of hullabaloo. At that time, I did my research on both sides of the issue, and did my best to present a clear and objective understanding of the situation in two blog posts, HERE and HERE. I'm going to address one question that came up, to see how Adobe is handling it: With customers locked into a subscription, what's to make them keep their promise of feature rich updates?
All Bets Are Off Productions
ayato@web
FILM MAKER.com
Aetuts+
Congratulations to Michael Rinnan for winning the Five Second Project for March. His entry had a great concept and was outfitted with excellent lighting, atmosphere, camera movements and sound design. We wanted to know a little bit more about Michael's entry, so we asked him a few questions regarding his workflow and the process for creating his winning piece. Where do you work?
GreyScale
duber
Mountfield, Scrub-Cutter A full CG TV commercial we recently finished for a local gardening tools dealer, Mountfield. Read more
Posted on 10. Jun, 2013 by Jerzy Drozda Jr. If you ever struggled with your After Effects 3D camera than this tutorial is for you.
maltaannon.com | Free Adobe After Effects and Production Studio Video Tutorials
Making circles in After Effects seems like a trivial exercise, but there are a ton of approaches to their various forms in design. Circles come in movement and repetition, from expressions & scripts, as Shapes, masks, particle effects like Particle World, Bubbles, Ball Action, from the Circle effect, CC Sphere, Polar Coordinates, Wave World, Radio Waves, halftone effects (Card Dance, Particular, effects), and so on. A few of the many circle-related tutorials and resources for After Effects are sampled in Circles in After Effects on PVC.
an After Effects Portal