Everything_Else
Textures. Photo Tints Overlay Set contains eleven differently colored overlay tints and one frame (PNG), each overlay measures 2600 X 2000 pixels in size.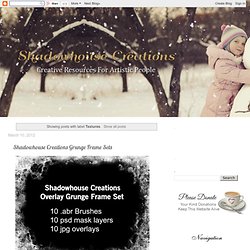 The tints are meant to alter your photos and give them a colored somewhat vintage feel, and the white frame (PNG) is meant to give the outer perimeters a soft white transparent feel. Don't be afraid to use more than one overlay per image, actually it's best to use two or more to give color and contrast to your images. Hope these can be of some small use to you. Lightroom News. Fix it in 90 seconds. Digital Daily Dose (Build 20100115144158) Lightroom Brasil. Lightroom Forums: Index (Build 20100115144158) Adobe TV | What's New in Lightroom 3 beta. Alltop - Top Lightroom News.
Before & After magazine. Passport Photos. At the going rate, it is difficult to become wealthy shooting these one-off images.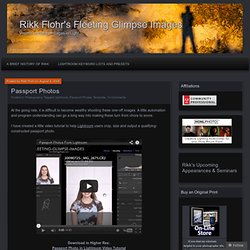 A little automation and program understanding can go a long way into making these turn from chore to snore. I have created a little video tutorial to help Lightroom users crop, size and output a qualifying-constructed passport photo. Lightroom 3 Resources - Lightroom Journal. Blogs.adobe.com Lightroom Journal Tips and advice straight from the Lightroom team.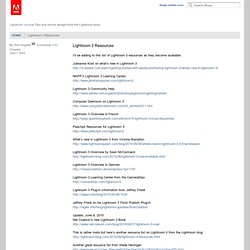 HOME > Lightroom 3 Resources Lightroom 3 Resources I'll be adding to this list of Lightroom 3 resources as they become available: The Image-Space Lightroom Resource | Lightroom Tips Tricks | Lan. RAW deathmatch – Lightroom 3 vs DXO 6 vs Capture One 5 vs Bibble. With new releases in RAW processing software, I decided to take a look at the newest professional programs and see how they measure up in terms of image quality, features, UI and speed.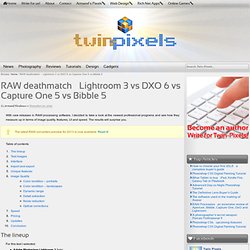 The results will surprise you. The latest RAW converters preview for 2013 is now available. Read it! Retouche - INDEX DES TUTORIAUX. Tutorial 1 : l'outil de suppression des tons directs par Gilles Théophile Tutorial 2 : les copies virtuelles par Gilles Théophile Tutorial 3 : correction des yeux rouges par Gilles Théophile Tutorial 4 : la sauvegarde par Gilles Théophile Tutorial 5 : Les principaux correctifs de Lightroom 1.2 par Gilles Théophile.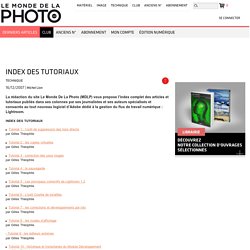 What's New in Lightroom 3 beta. Share this Episode Autoplay End of Video Show End Screen Default Quality.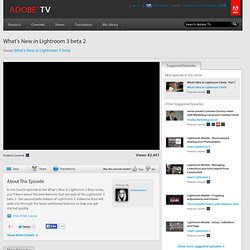 Image, workflow, technology, business (Build 20100115144158)
---