ADHD and Diet
How Does Diet Affect Symptoms of ADHD?
There is little argument that diet has a contribution in the major diseases of civilization, such as heart disease and type II diabetes.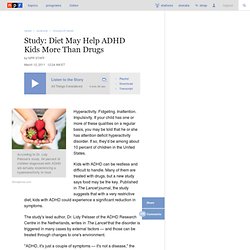 Study: Diet May Help ADHD Kids More Than Drugs
hide captionAccording to Dr.
ADHD Diet
We encourage you to check out Native Remedies, Focus Formula, a natural ADHD remedy. Their product reviews are excellent. ADHD in many cases has been linked to diet, which includes food allergies and nutritional deficiencies…simply eliminating certain foods or adding others may reduce symptoms or eliminate them altogether.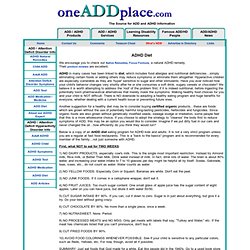 The Feingold Diet Program for ADHD
Adhd And Diet | A Closer Look: Diet's role in treating ADHD debated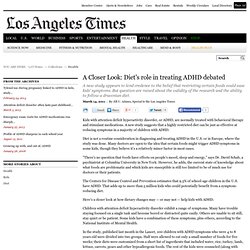 Kids with attention deficit hyperactivity disorder, or ADHD, are normally treated with behavioral therapy and stimulant medications.