Fax services
Free fax page - send faxes free to any part of the world. Do you find it expensive to Fax abroad from Azerbaijan?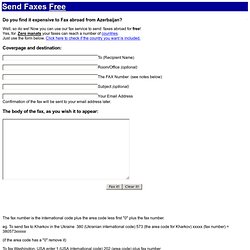 Well, so do we! Now you can use our fax service to send faxes abroad for free! Yes, for Zero manats your faxes can reach a number of countries.Just use the form below. FREE FAX WORLD WIDE. Send Free Fax to Egypt. Now improved and simplified free faxing service to Egypt When using this service to send free Faxes to Egypt, do not enter the country code for Egypt.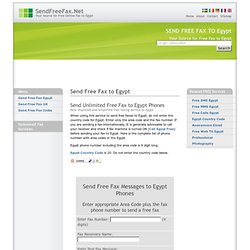 Enter only the area code and the fax number. Send a Fax for Free - Try e-Faxing with MyFax.com. Select one of the 41 free countries above that MyFax can send to.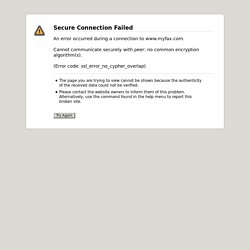 Carefully enter the fax number without any spaces, brackets or dashes. A valid email address is required. Upon submitting the fax, you will receive a confirmation message via email with a link to click which will authorize delivery of the fax. The file must not exceed 10MB in size and contain a maximum of 10 pages.
---