510 Mathematics
Los módulos del Curso de Especializacion en Matematica para Tercer Ciclo son los siguientes: Álgebra de Números Reales. Estudio de Funciones.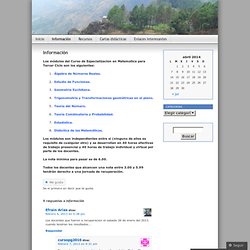 Información « Cursopg2010's Blog
Wolfram|Alpha: Download the Wolfram|Alpha App for iPhone or iPod touch
Wolfram|Alpha: Products
Florida Virtual School - Student Activities & Resources
Description: An unhandled exception occurred during the execution of the current web request. Please review the stack trace for more information about the error and where it originated in the code. Exception Details: System.Web.HttpException: Cannot find ContentPlaceHolder 'PlaceHolderPageTitleInTitleArea' in the master page '/_catalogs/masterpage/2012_FlvsMain.master', verify content control's ContentPlaceHolderID attribute in the content page.
Home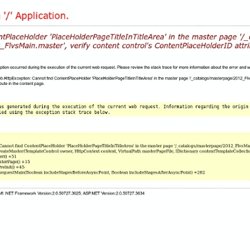 What is FLVS? We're glad you asked!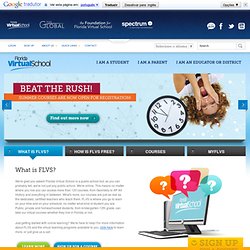 Free and Subscription Lessons - Comprehensive Web-based Algebra Course
Class.com - eLearning That Works!
LearnAlberta.ca
Online math supplemental tutoring solutions for middle & high schools by Apangea Learning
Business IT Support, Healthcare consulting, EMR, Network Services, Computer Support, IT Consulting - Redding, Shasta County, Anderson | Apex Technology Management
NSDL Middle School Portal for Math and Science Teachers
Figure This! Math Challenges for Families - Challenge Index
Shodor: A National Resource for Computational Science Education
Trabajos de Matemáticas
Ajedrez por computadora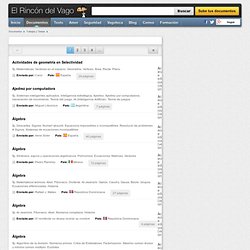 Graphmatica by kSoft
InterActMath.com