510 Mathematics
Los módulos del Curso de Especializacion en Matematica para Tercer Ciclo son los siguientes: Álgebra de Números Reales.Estudio de Funciones.Geometría Euclidiana.Trigonometría y Transformaciones geométricas en el plano.Teoría del Número.Teoría Combinatoria y Probabilidad.Estadística.Didáctica de las Matemáticas. Los módulos son independientes entre sí (ninguno de ellos es requisito de cualquier otro) y se desarrollan en 40 horas efectivas de trabajo presencial y 40 horas de trabajo individual y virtual por parte de los docentes.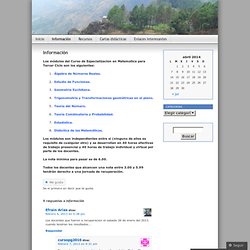 Información « Cursopg2010's Blog
Wolfram|Alpha: Download the Wolfram|Alpha App for iPhone or iPod touch
Wolfram|Alpha: Products
Florida Virtual School - Student Activities & Resources
What is FLVS? We're glad you asked!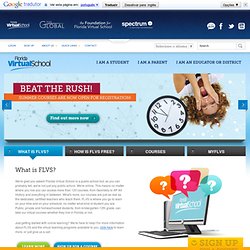 Free and Subscription Lessons - Comprehensive Web-based Algebra Course
Class.com - eLearning That Works!
LearnAlberta.ca
Online math supplemental tutoring solutions for middle & high schools by Apangea Learning
Business IT Support, Healthcare consulting, EMR, Network Services, Computer Support, IT Consulting - Redding, Shasta County, Anderson | Apex Technology Management
NSDL Middle School Portal for Math and Science Teachers
Figure This! Math Challenges for Families - Challenge Index
Shodor: A National Resource for Computational Science Education
Trabajos de Matemáticas
Ajedrez por computadora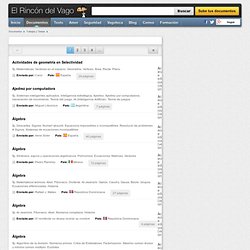 Graphmatica by kSoft
InterActMath.com