3D Printer Manufacturers
Preoviding a knowledge base of 3D printers and the people that manufacture them. luketheyeti May 19
3D Printers & 3D Production Systems | Stratasys Products
Stratasys Idea Series It's not just a 3D printer. It's an idea engine.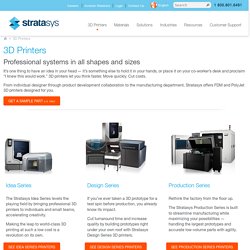 Bring Performance Prototyping In-House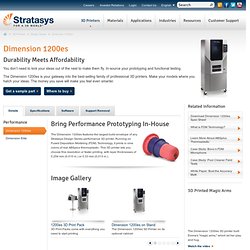 The Fastest, Most Affordable, Color 3D Printing ZPrinters set the standard for speed, color, affordability and ease of use. Our 3D printers suit a wide variety of customer needs, from high school education through the most demanding commercial environments. In addition, 3D Systems provides 3D printing materials to suit many applications.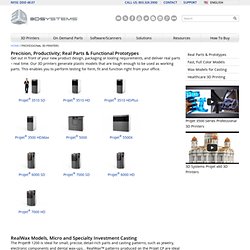 Electro Optical Systems
Optomec - Printed Electronics and Laser Additive Manufacturing Systems