3D models
Woman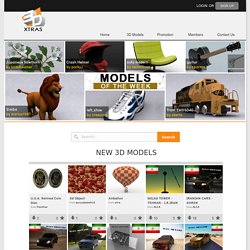 3DXtras.com offers 10158+ 3d models download for free . All the 3d models meshes, scenes and graphics in this website are not copyrighted unless stated. You are free to use these models in your projects to generate games, animations, multimedia, printed graphics, web graphics and others. However you are prohibited to resell, create your own license to give away these 3d models individually or as part of collection or bundle to get profit. 3DXtras.com is a free exchange website for all different formats of 3d models. We encourage 3d artists and modellers to submit their free 3d models and show your collection to millions other. Help us grow by sharing your 3d models and tell your friends about this site.
Free royalty 3D furnitures models
The most popular 3D graphic design software, catalog rating: 1. 3D Studio MAX AUTODESK inc., created extremely efficient and intuitive modeling application for creative professionals. 3D animation, design visualizations, modeling, rendering, and gaming, are the main production outcomes of 3DS Max as well as film & television productions. Some of the many features comprise: Vertex Painting, Schematic Views, Particle Flows, Dynamic UI Shaders, Render to Texture, Network Region Render, Spline-Patch, with a set of free 3d models max. 2. Poser , Shade , Vue Esprit Developer: Curious Labs Inc. Poser is the 3D figure design tool for artists, illustrators and animators that enables you to easily create 3D art figures from ready-to-use human and animal models.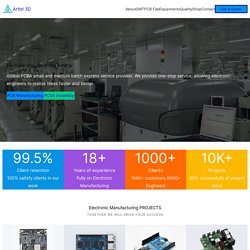 Pangea 3D - 3D Models - 3D Laser Scanning - 3D Plants - Wallpape
Creative-3D.net
Pixar's Dirk Van Gelder pushed, pulled, tweaked, and manipulated a model of a Monsters University character in real time for a crowd at our annual GPU Technology Conference Wednesday. Red Giant, makers of Magic Bullet, Trapcode and PluralEyes, announced the public beta of Red Giant Universe – a community that gives members access to tools for editing, filmmaking, visual effects and motion design. Smith Micro Unveils Anime Studio 10 Anime Studio Pro 10 and Anime Studio Debut 10, intuitive animation software that allows artists of all ages and skill levels to craft high-quality 2D animations for personal or professional expression. LightWave3D Lighting Plug-in The latest software developer to create new enhancements that complement the features of NewTek LightWave 3D software is HDR Light Studio with its HDR Light Studio Live Connection.
DMI car 3D models