21st Century Schools
21st Century Skills, Literacies and Fluency. Alan November Digital Farm Binder. Wallwisher.com :: Words that stick. Edweeksjsd « TodaysMeet. The Digital Learning Farm - Middle Ground. ClassTools.net: Create interactive flash tools / games for education.
SJSD-Quotes. This email and any files transmitted with it are confidential and intended solely for the use of the St.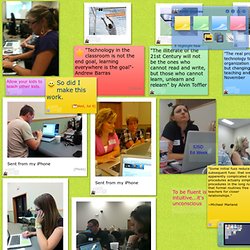 Joseph School District or the entity to whom they are addressed. If you have received this email in error please notify the system manager and delete this message immediately. SJSD- 21st Century Skills, Literacies & Fluency.
---