21st Century Schools
Langwitches - 21st Century Skills, Literacies and Fluency
Alan November Digital Farm Binder
Exciting day of learning! Invigorated by new goals joyce stohr at 9:22 PM, 19 Jun 2012 I feel like an old dog learning new tricks.
edweeksjsd « TodaysMeet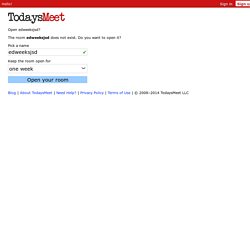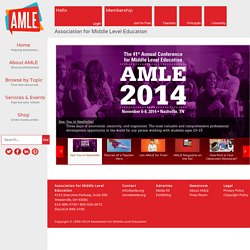 The Digital Learning Farm - Middle Ground
August 2008 • Volume 12 • Number 1 • Pages 10-13 Alan November Years ago, when farms dominated our landscape, children were responsible for performing meaningful jobs that were vital to each family's success. Depending on their age, children would care for animals, repair farm equipment, prepare food to sell at local markets, and more. Children were essential to the very survival of the family. At the same time, these jobs taught children the value of hard work, leading them to become more productive citizens within their communities.
SJSD-Quotes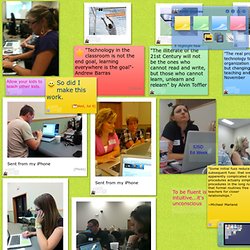 This email and any files transmitted with it are confidential and intended solely for the use of the St. Joseph School District or the entity to whom they are addressed. If you have received this email in error please notify the system manager and delete this message immediately.
SJSD- 21st Century Skills, Literacies & Fluency - Google Docs