Teaching Today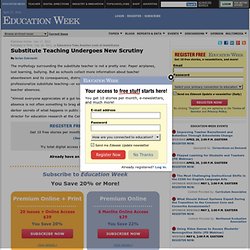 Substitute Teaching Undergoes New Scrutiny
Published Online: July 17, 2012 Published in Print: July 18, 2012, as Educators Take Another Look at Substitutes Premium article access courtesy of Edweek.org. The mythology surrounding the substitute teacher is not a pretty one: Paper airplanes, lost learning, bullying. But as schools collect more information about teacher absenteeism and its consequences, districts and schools are exploring ways to professionalize substitute teaching—or experiment with alternative ways of coping with teacher absences.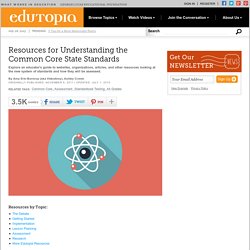 An educator's guide to websites, organizations, articles, and other resources looking at the new system of standards and how they will be assessed. Common Core State Standards Initiative First, go straight to the source. The Common Core State Standards Initiative website (1) is comprehensive and well-organized.
The Big Read | National Endowment for the Arts
There's a movement happening in classrooms around the country. Okay, that's wildly overstating it. Let's try it again.
The Movement Toward Movement: Emerging Trend Promotes Nonstop Creativity
Learn Now, Lecture Later
Technology Driving Widespread Shift in Teaching Models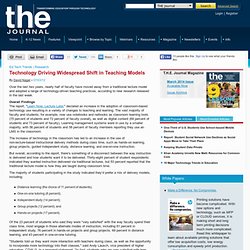 Ed Tech Trends | Research Technology Driving Widespread Shift in Teaching Models Over the last two years, nearly half of faculty have moved away from a traditional lecture model and adopted a range of technology-driven teaching practices, according to new research released in the last week. Overall Findings The report, " Learn Now, Lecture Later ," declared an increase in the adoption of classroom-based technology use resulting in a variety of changes to teaching and learning. The vast majority of faculty and students, for example, now use notebooks and netbooks as classroom learning tools (75 percent of students and 72 percent of faculty overall), as well as digital content (69 percent of students and 73 percent of faculty).
By Dr. Ramiro Zuniga Have you ever wondered how certain individuals always come up with great ideas? It seems that these individuals always have fresh, innovative ideas.
An Idea on How to Generate an Idea | K-12 Education Blog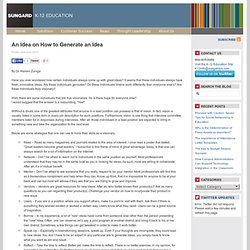 ERIC - Education Resources Information Center
Currency2.0
Survey Says: Flipped Classroom Improves Test Scores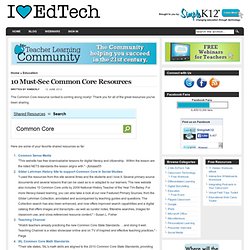 Home » Education Written by Kimberly 12 June 2012 4 Comments The Common Core resource contest is coming along nicely! Thank you for all of the great resources you've been sharing. Here are some of your favorite shared resources so far: Common Sense Media "This website has free downloadable lessons for digital literacy and citizenship.
10 Must-See Common Core Resources
25 Great Educators To Follow On Pinterest
Features 5/30/2012 By: Lisa Nielsen We know standardized testing is a challenge. But what's the solution? Here are nine ways your school district can assess students without standardized tests: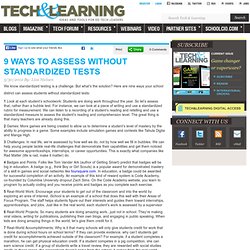 9 WAYS TO ASSESS WITHOUT STANDARDIZED TESTS
Internet Catalogue