News - the 2010 Top Ten
Win McNamee / Getty Images The worst oil spill in the history of the petroleum industry started on Apr. 20, after an explosion at the BP-run Deepwater Horizon offshore drilling rig in the Gulf of Mexico killed 11 workers aboard and gushed close to 5 million barrels of crude into the Gulf's waters until it was sufficiently capped on July 15 (the undersea well was deemed "effectively dead" only on Sept. 19).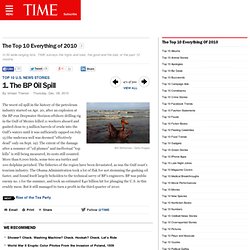 Top Ten US News Stories in 2010
Top Ten 2010 Religious Stories
Don Emmert / AFP / Getty Images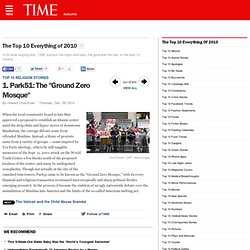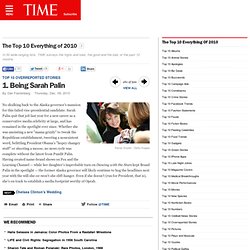 The Top Ten Most Overexposed News Stories in 2010
Randy Snyder / Getty Images No skulking back to the Alaska governor's mansion for this failed vice-presidential candidate.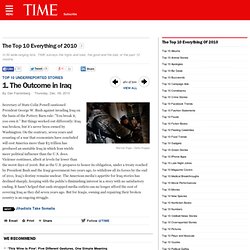 Warrick Page / Getty Images Secretary of State Colin Powell cautioned President George W.
Top Ten Underreported Stories for 2010
How about this for the ultimate stocking stuffer: a diamond-encrusted, one-of-a-kind iPhone worth $8 million? Stuart Hughes, the British jeweler that has made gem-strewn BlackBerrys, Bang & Olufsen sound systems and even a solid-gold Nintendo Wii, put this jaw-droppingly bling phone up for sale earlier this year — complete with more than 500 diamonds and a platinum navigation button, which itself contains a 7.4-carat pink diamond.
Top Ten Oddball News Stories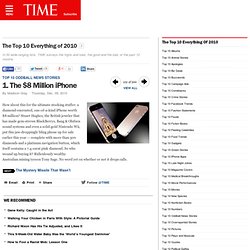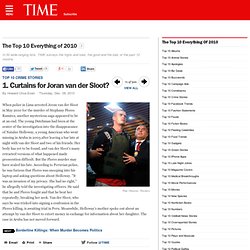 Pilar Olivares / Reuters
Top Ten Crime Stories
Timothy Fadek / Polaris The Jan. 12 earthquake that rocked the Haitian capital of Port-au-Prince may not have been the highest-magnitude tremor in recent memory, but it certainly seemed the most cataclysmic. Within hours, more than a million people became homeless.
Top Ten Global News Stories of 2010