2.0
Very nice, was it just a straight out of the box job or an actual model to put together? If so, I take it you've made it? And Wach, I nearly so very nearly put in the nostromo, though I think I'd be tempted to put the narcissus in before it, as a matter of fact....... and just for good measure, even though it's not a starship and I'm breaking my own rules here but.......
Top 10 Sci-fi ships - Pilot's Mess [chit-chat zone] Forums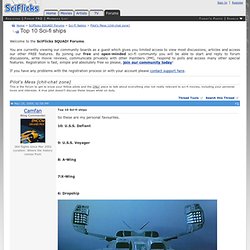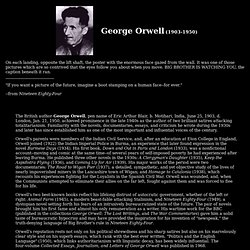 On each landing, opposite the lift shaft, the poster with the enormous face gazed from the wall. It was one of those pictures which are so contrived that the eyes follow you about when you move. BIG BROTHER IS WATCHING YOU, the caption beneath it ran. "If you want a picture of the future, imagine a boot stamping on a human face--for ever." The British author George Orwell, pen name of Eric Arthur Blair, b.
George Orwell
Dirpy - Mp3 Converter and Open Directory Search Beta
El Nuevo Sol » Proyecto multimedia del programa de periodismo en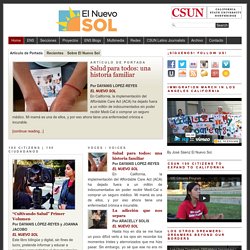 The Road Toward Citizenship: The Plight of the Undocumented By VIRGINIA ISAAD She has vague memories of the day her parents packed up and brought her and her sister to the U.S. One of them is her arriving at an "airport" though in reality she'd arrived to Sun Valley after crossing the border illegally at the age of three. Growing up, Joselyn Arroyo, 29, would accompany her mother, a janitor at the time, to the KNBC studios in Burbank… Jóvenes luchan por un futuro mejor dentro y fuera de Estados Unidos
Howard Rheingold's Brainstorms: Tomorrow
DataMashups
POL _ El Pueblo Virtual: Comunidad de Internet auto-gestionada d
VirtualPol es la primera red social democrática. En VirtualPol no hay administrador. Se ha automatizado la democracia.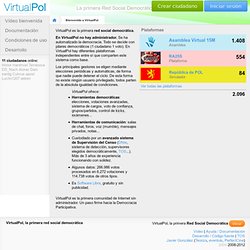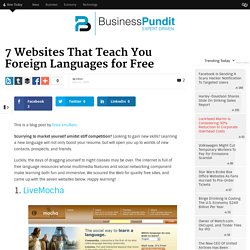 7 Websites That Teach You Foreign Languages for Free | Business
This is a blog post by Drea Knufken. Scurrying to market yourself amidst stiff competition? Looking to gain new skills? Learning a new language will not only boost your resume, but will open you up to worlds of new contacts, prospects, and friends. Luckily, the days of dragging yourself to night classes may be over.
Open Educational Resources: Conversations in Cyberspace - OER_Wi