Sites
Cool Text: Logo and Graphics Generator. Best Websites. If you're looking for the best websites on the web, you've come to the right place. MakeUseOf has been reviewing the best websites and the coolest websites for years now, so we've decided to offer a comprehensive list of which websites we consider to be the best of the best. All of the websites on this page are organized into categories, and we've selected only those we believe to be the best ones - those which will most likely be useful to you. We update this page frequently, so check back often and spread the word! Most popular online source for everything related to movies. Movie ratings & reviews, various top rated lists, HD movie trailers, news and lots more. Breezi, a Website Builder for Designers & Creatives | Free Trial.
Website Builder - Embed into Facebook and blogs - Sidengo. Perfect Full Page Background Image. This post was originally published on August 21, 2009 and is now being being republished as it has been entirely revised.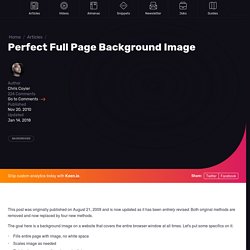 Both original methods are removed and now replaced by four new methods. The goal here is a background image on a website that covers the entire browser window at all times. Peripatos: Μεθοδολογία Έρευνας και Διαδίκτυο (Efstratios Papanis) - Academia.edu. Website creation. Blogs. Toolbar Creator. Website creation. The Top 100 Web Sites of 2010 - Box. Der webweiser Zine - Convozine.com. Soulful Sound Lounge Musicians wanting to be featured on The Soulful Sound Lounge, Send EPK or relative info to… • depth of field • A zine of art photography.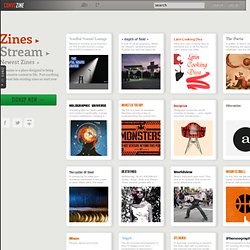 Courses lists on Weblist.me. Add as many URL's as you want to create a list of web pages.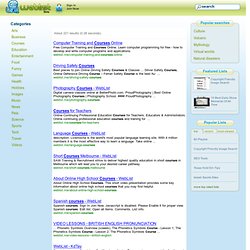 Enter your URLs in the box below and our super smart engine will add them to your list. You may enter as many URLs as you want, just make sure to leave a space between them, so we know when one ends and another starts. Google Sites.
---