Hardware
How To Clone Your Hard Drive. Copy the entirety of one hard drive to another.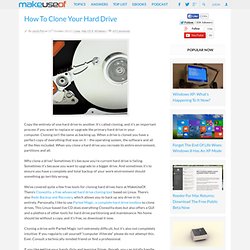 It's called cloning, and it's an important process if you want to replace or upgrade the primary hard drive in your computer. Cloning isn't the same as backing up. When a drive is cloned you have a perfect copy of everything that was on it – the operating system, the software and all of the files included. Parted Magic: A Complete Hard Drive Toolbox On One Live CD. Take control of your hard drives.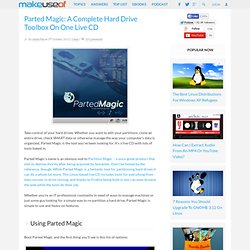 Whether you want to edit your partitions, clone an entire drive, check SMART data or otherwise manage the way your computer's data is organized, Parted Magic is the tool you've been looking for. It's a live CD with lots of tools baked in. Parted Magic's name is an obvious nod to Partition Magic – a once-great product that met its demise shortly after being acquired by Symantec. Don't be fooled by the reference, though. While Parted Magic is a fantastic tool for partitioning hard drives it can do a whole lot more. Headsprout Reading Online - Kindergarten to 5th Grade. Learning Tools: Study Buddy.
---