Games
Games With Words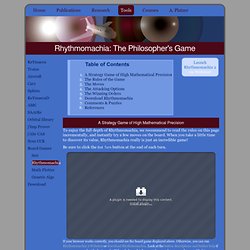 A Strategy Game of High Mathematical Precision To enjoy the full depth of Rhythmomachia, we recommend to read the rules on this page incrementally, and instantly try a few moves on the board. When you take a little time to discover its value, Rhythmomachia really is just an incredible game!
Rhythmomachia: The Philosopher's Game
Board Games – Educating Her World
Turn-O-Phrase - Word Puzzles for Culture Buffs
26 Learning Games for Change | Serious Games | Online Learning Games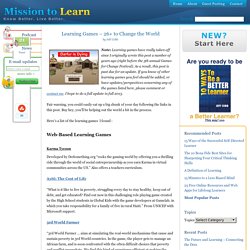 I originally wrote this post right before the 5th annual Games for Change Festival. It seemed like a good time to poke around and see what sorts of games might be out there that are geared towards teaching people something that will make a difference in the world. Since that time, it has consistently been one of the most visited pages on the Mission to Learn site.
"Don't Gross out the World" interactive game about dining customs #geographyteacher
The Learning Edge