Communication
eMeet.me - Free Web Meetings for all... Why is hackpad better than google docs? Connecting...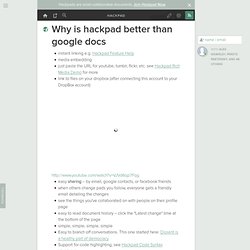 Reestablishing connection... We're having trouble talking to the Hackpad synchronization server. 74MVJ8v1hR. Beta. Academic group collaboration - Wiggio. Students and teachers use Wiggio to collaborate on projects, case studies, labs, study groups and class initiatives.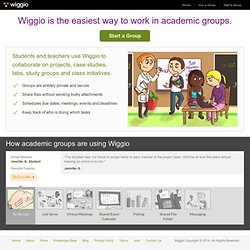 Groups are entirely private and secure Share files without sending bulky attachments Schedules due dates, meetings, events and deadlines Keep track of who is doing which tasks How academic groups are using Wiggio. Tor Mail. Boardroom Video Conferencing | Multipoint Video Conferencing India. PVCS Pro HD is a software-based Multipoint control unit (MCU), that provides users the ability to conduct Multipoint video conferencing calls with just a single click.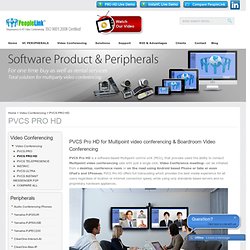 Video Conference meetings can be initiated from a desktop, conference room or on the road using Android based Phone or tabs or even IPad's and IPhones. PVCS Pro HD offers full transcoding which provides the best media experience for all users regardless of location or internet connection speed, while using only standards based servers and no proprietary hardware appliances.
Tiny Letter. Video Conferencing | Video Teleconferencing | Personal Telepresence Systems | Vidyo. Easily meet with Spyros Zindros. 708362. Tribalfish. Collaboration tool for Groups and Online Learning – GroupMix. University & College Podcasts – Free Educational Podcasts. Live Video Chat and Video Conferencing - FREE & Simple | FaceFlow. Tickets on Departure (TOD) not available, Please go to shop | Rail Europe. Orari e acquisto - Trenitalia. A Group Text Platform to Text For Free. Downloading the plugin | venuegen. Dimdim.