Writing
The Ten Greatest Things about Being a Full-Time Writer | AndiLit.com - StumbleUpon. I love my job.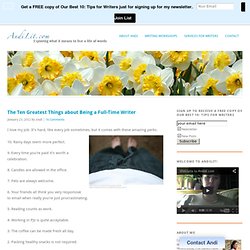 It's hard, like every job sometimes, but it comes with these amazing perks. 10. Rainy days seem more perfect. Ghostwriter Dad | Ghostwriting Advice - powered by FeedBurner. On Writing A Book. On Writing My First Novel, Pentecost. After writing several non-fiction books, I decided to make the leap to writing fiction in November 2009.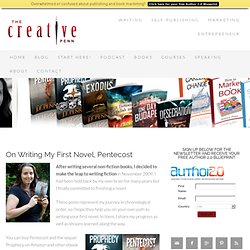 I had been held back by my own brain for many years but I finally committed to finishing a novel. These posts represent my journey in chronological order, so I hope they help you on your own path to writing your first novel. In them, I share my progress as well as lessons learned along the way. Creative Thinking Is a Specific Process That Can Be Replicated - StumbleUpon. Write to Done - syzygyhappens.1.
---